This year, Bonnaroo Music & Arts Festival celebrated it's 15th anniversary in grand fashion.  From the stellar lineup that was headed up by bands such as LCD Soundsystem, Dead & Company and Tame Impala, to new fixtures such as real, permanent bathrooms, Bonnaroo is becoming more accessible and better each year. Here's some of, but definitely not all, of the best things we experienced on The Farm this year:
LCD Soundsystem
When LCD played Bonnaroo back in 2011 it was in a small tent, very late night.  It was a great show, but the band seemed annoyed and you would be too, being pelted with glowsticks throughout your show.  However, when James Murphy & Co. returned this year they had big plans.  Headlining the What Stage on Friday night is a time slot for the greats: Your Radioheads, and Arcade Fires, for instance.  Murphy knew going into this that if his band killed it, the set would go down as one of the best in Bonnaroo history – and it did.  The production value was over the top, with side stage screen often becoming overly-cinematic and the place to look, although the stage could be seen clearly in front of you.  The stage was adorned with a hugedisco ball the size of a car, illuminating the crowd as far as the eye could see.  Murphy played hit after hit, ending with a nostalic, tear-jerking version of "All My Friends" as the crowd echoed the lyrics into the night.
Vulfpeck
Seeing Vulfpeck live is like going to your older brother's house to watch him play music.  He's really good, but he goofs off half the time and most of the performance is for himself, not the audience.  That's exactly how Vulf was on Thursday night, half comedy, half impeccable musicianship.  The band also got some assistance from Garrett Borns of BØRNS for a funky rendition if "Back Pocket".
BØRNS
Garrett Borns was definitely the prettiest dude on The Farm.  His long, luscious locks often obscuring is face as BØRNS serenaded one of the largest crowds on Thursday night.  Often known for their currect radio smash"Electric Love," the band really brought their debut album to life with excellent versions of " Dopamine" and "American Money".  BØRNS also paid tribute to David Bowie by covering "Heroes" as well as Arcade Fire's "Rebellion (Lies)".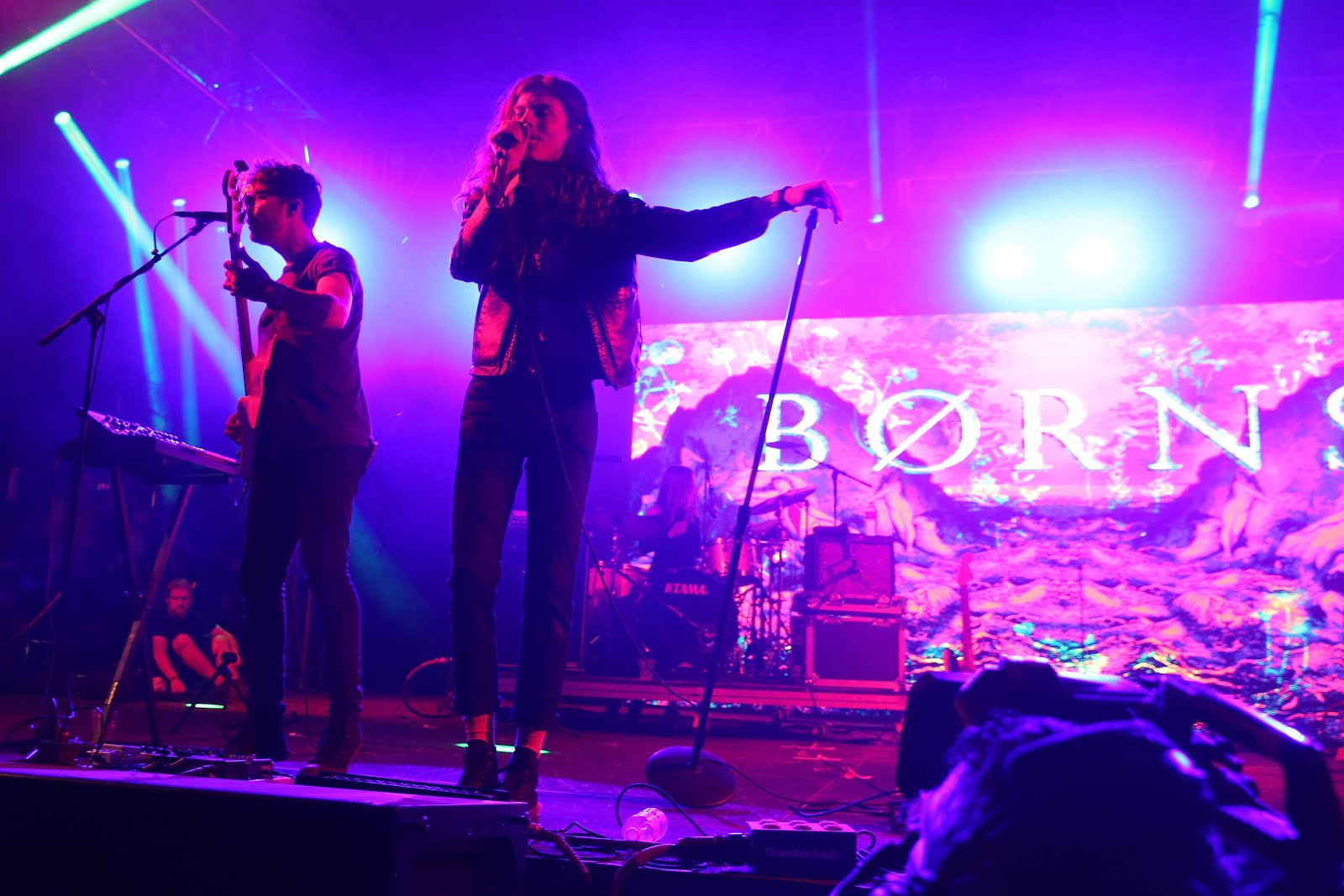 Kamasi Washington
Kamasi Washington is single-handedly bringing jazz to the kids.  Despite some sounds issues that kicked off the set, Washington and his band put on an "Epic" set complete with an appearance by Kamasi's saxophone-virtuoso father and a duel-drummer battle that echoed throughout nearby stages.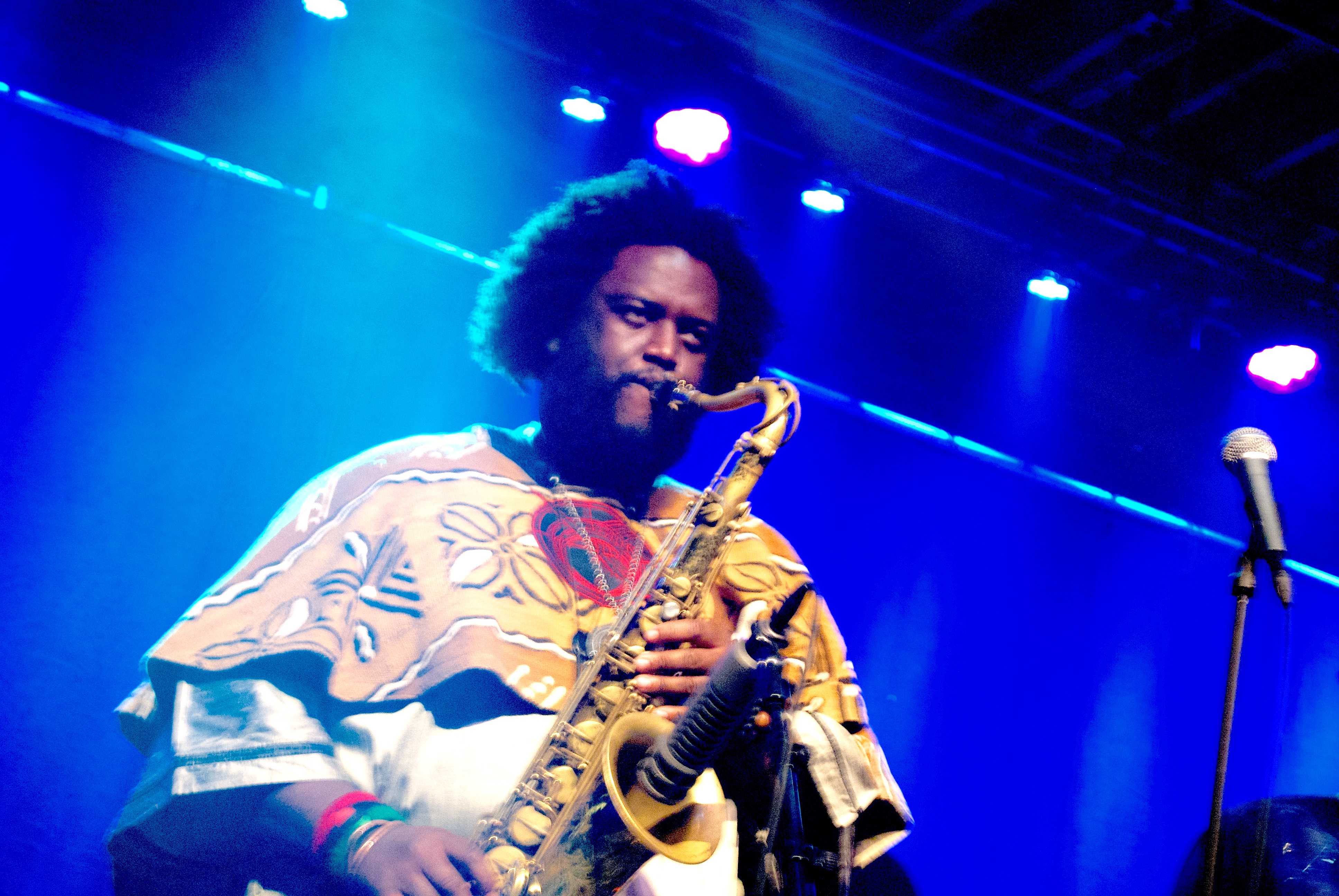 GRiZ
The saxophone-playing, live-tronica DJ GRiZ is quickly becoming one of the hottest acts on the festival circut, which was apparent based on the massive crowd that flooded the Which Stage on Friday.  Funky, fun, and always upbeat, you could find GRiZ all over The Farm this year, from stages to surprise campsite DJ sets.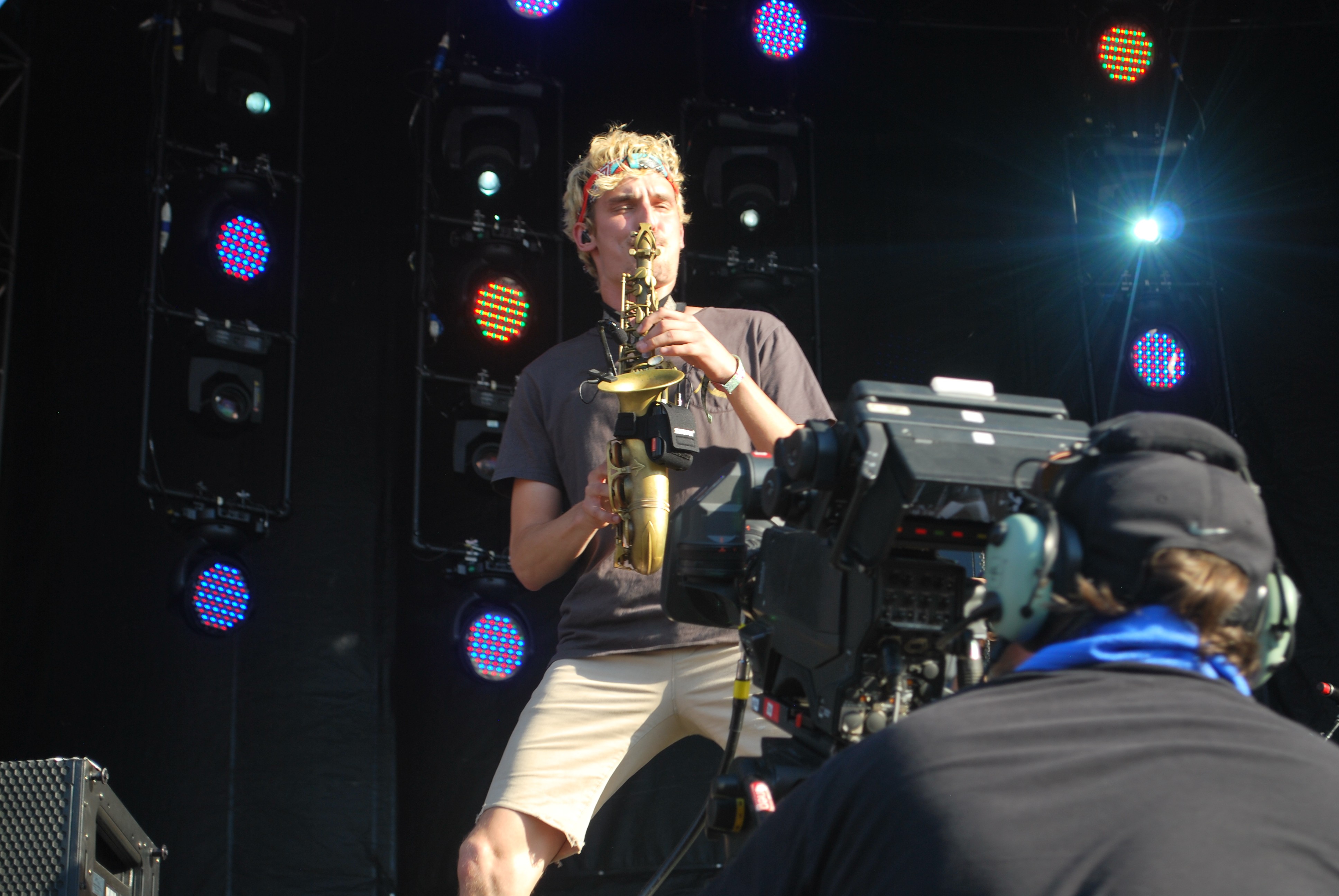 J.Cole
During his near-headlining set, J. Cole proved that Dreamville is real, bringing out Chance the Rapper for a couple songs.  Cole put on a flawless performance, often stopping to give thanks to the crowd and offer words of encouragement.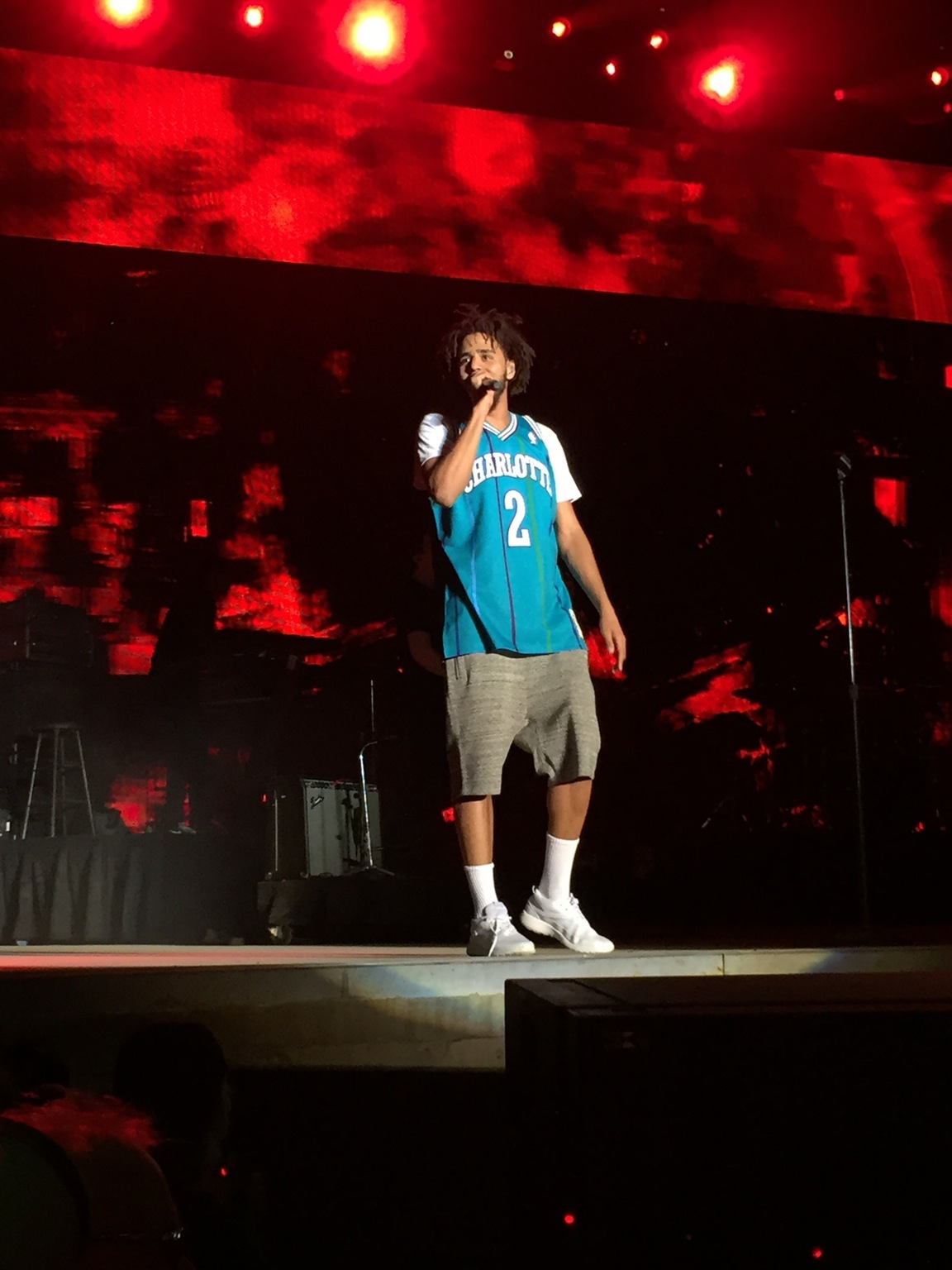 Tame Impala
The three-punch combo of M83 > LCD Soundsystem > Tame Impala on Friday night will certainly be remembered as one of the best Bonnaroo-schedulings in in the festival's history.  Tame is undeniably one of the best psychedelic rock bands on the planet and that became evident when they took the Which Stage for their late night performance.  From start to finish, Kevin Parker and his team were immaculate, burning through hit after hit, drawing equally from all three of their stellar LPs.  Their light show was a kaleidoscopic rainbow of trippy visuals, and the cherry on top was the colorful confetti shower that was so thick even the far-off attendees were engulfed.
Blood Orange
Tame Impala ending 40 minutes early was a blessing in disguise when we realized we could catch the last half of Blood Orange's set that went until 3am.  With so much still happening on The Farm at this time, the show was poorly attended, allowing for a very intimate show to wind down from the wild evening.  Dev Hynes live is about as smooth of an R&B crooner that you'll come across, and being able to dance to "You Were Never Good Enough" with an entire dance floor to yourself was quite a treat we hadn't planning on getting.
Judd Apatow & Friends
One of the best oasis' at Bonnaroo is the Comedy Theater. You just can't beat world class comedy acts in an air-conditioned tent.  This year we made plans to see Judd Apatow, the mastermind behind comedy blockbusters such as Superbad and Anchorman, come out of a 20-year standup hiatus.  Apatow was vulgar and hilarious, but the real treat was when Judd brought out Eddie Vedder to play a tribute to the late Gary Shandling.  The openers for Apatow were fantastic as well: SNL cast members Pete Davidson and Vanessa Bayer.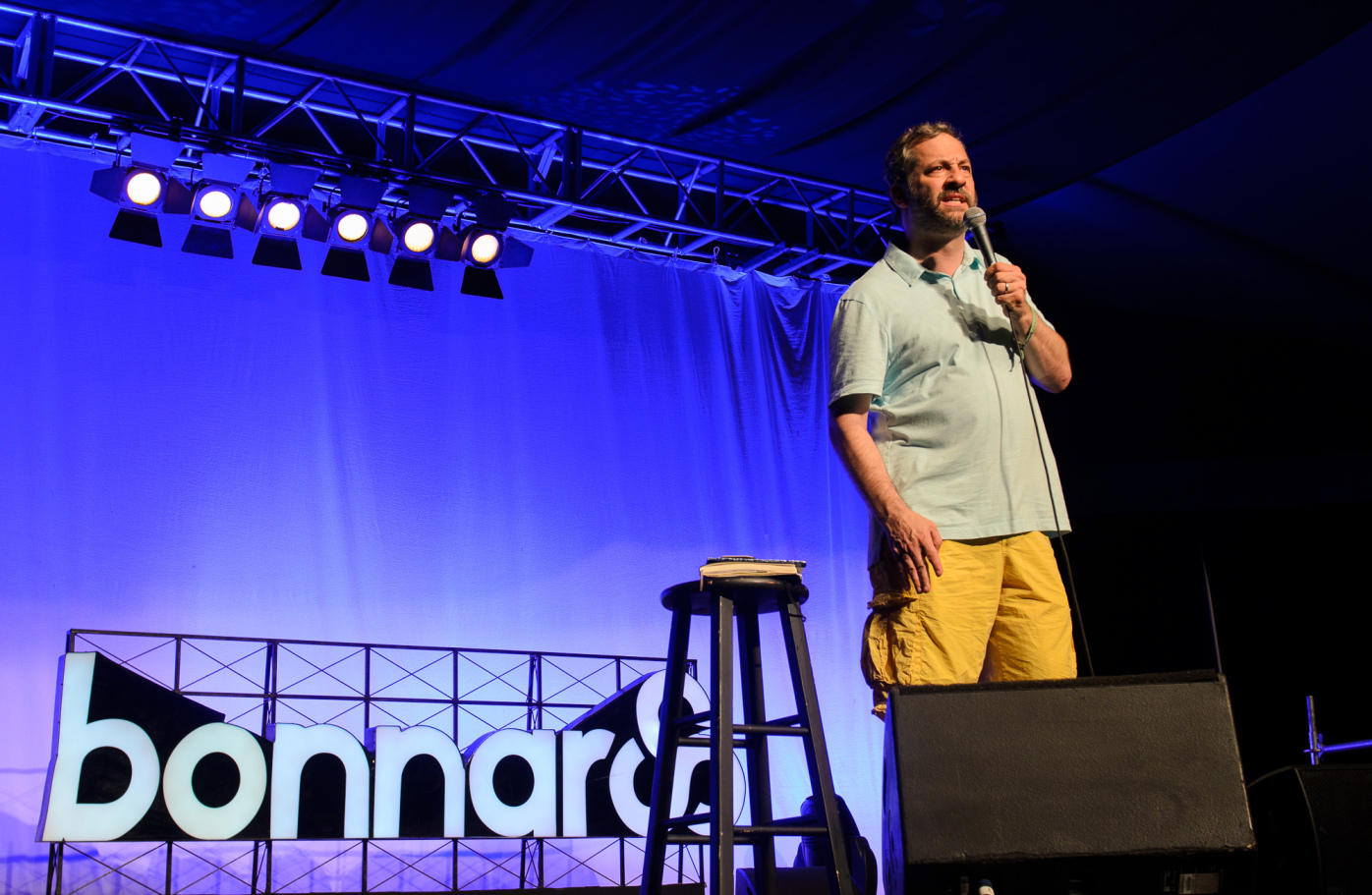 Chance the Rapper
Self-proclaimed "Mayor of Bonnaroo" Chance the Rapper was all over the The Farm this year, except he didn't have an actual time slot on a stage. From joining J.Cole, to a last minute Silent Disco listening party for his new Album Coloring Book, Chance could be found pretty much anywhere and everywhere, if you followed him or Bonnaroo on Snapchat or Twitter.
Ween
It's hard to top the LCD reunion show, however Ween gave James Murphy & Co. a run for their money with the closeout Which Stage time slot on Sunday.  Playing mostly heavy songs such as "Buckingham Green," "Happy Colored Marbles," and "Spinal Meningitis (Got me Down)," Ween played all too short of a set.  I mean come on! The Boognish played 3 nights, totaling 90 songs with NO REPEATS for their reunion show in Colorado in February, so to give The Brown slightly over an hour is just crazy.  Despite this, it was evident the boys are back, looking and sounding as good as ever, and put on a hell of a show for those of us that thought we'd seen the last of Deaner and Gener.
Dead & Company
Closing out the What Stage on Sunday is always left to the legacy acts, those artists that are so ingrained  into the music culture Bonnaroo is known for, and Dead and Company lived up to grand expectations.  With two back-to-back two hour sets, the John Mayer-led Dead and Company jammed out to favorites like "Franklin's Tower" "Scarlet Begonias" and "Shakedown Street" as well as a wild, 20-minute psychedelic droning solo that took all of us aback. The show ended with an urgent, poignant speech about love and acceptance, asking us all to take the good vibes from Bonnaroo back into our daily lives.