Indie rockers BRONCHO are tearing up stages all across the country in support of their most-recent LP, Double Vanity. As one of the first bands to play at The Burl, Lexington's newest music venue, BRONCHO put on a rowdy, mosh pit-inducing performance in front of a crowded house.  BRONCHO is made up of Ryan Lindsey (vocals, guitar), Ben King (guitar), Penny Pitchlynn (Bass) and Nathan Price (Drums).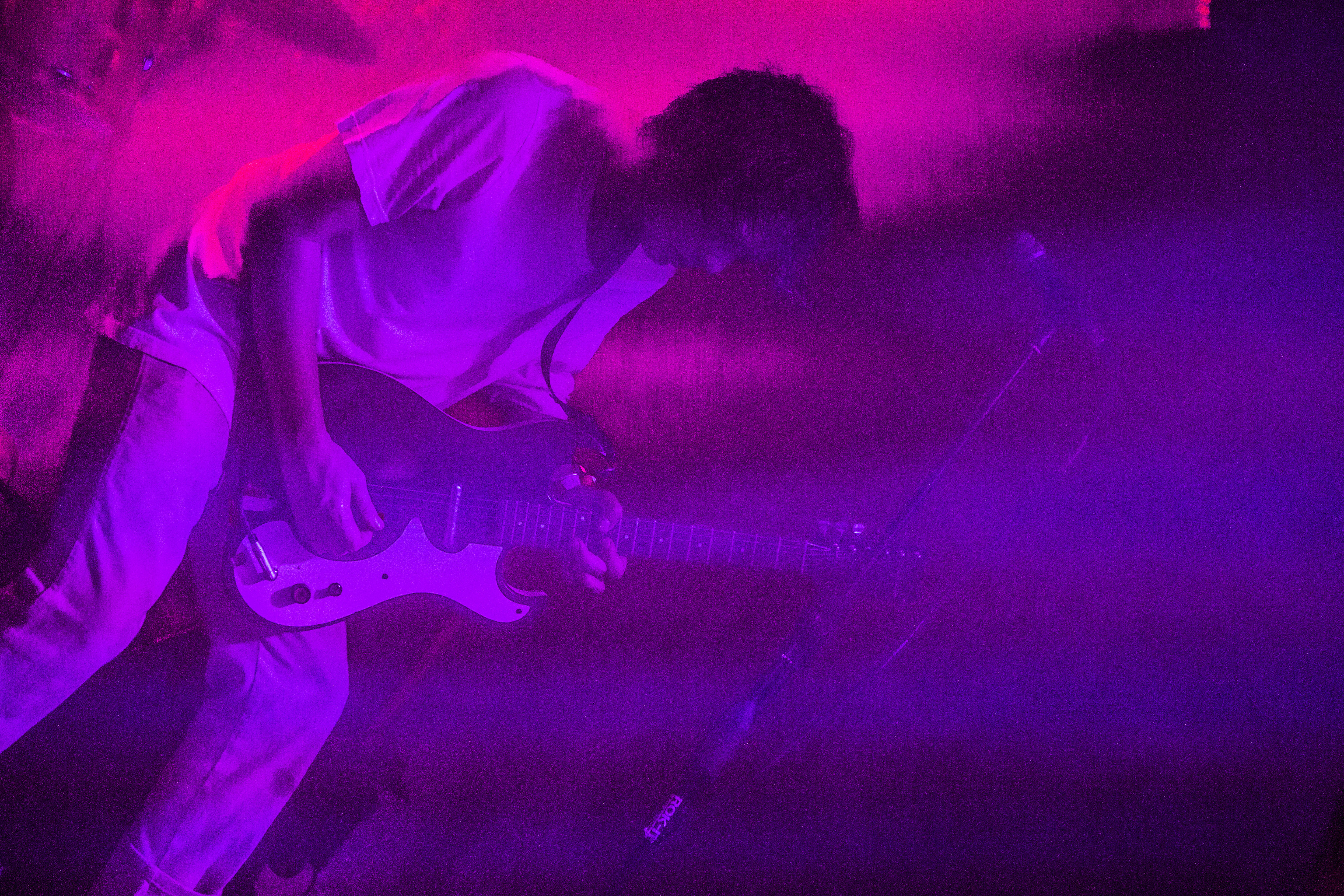 As the show began, Lindsey, encased in a cloud of smoke, trolled the crowed with whiney grunts and "uh"s acting as a long intro to "Fantasy Boys" the first single off the new record.  BRONCHO also proved they are much harder live than on record, weaving seamlessly between grunge, punk and surfer rock.
BRONCHO isn't a show you go to hoping to hear lyrics.  Conversely, plan on not being able to understand much of the singer's words, and don't try to piece together his seemingly incoherent stage ramblings.  For instance, during one interlude Lindsey stared into an overhead spotlight, guitar pick in hand, outstretched repeating "Thank you God" over and over again until his words became unrecognizable before roaring into the next track.
BRONCHO has created it's own, unique brand of poppy psychedelic punk with Double Vanity, be on the lookout for the band on their extensive world tour.
Setlist – The Burl – 8/5/2016
Fantasy Boys
I Know You
Senora Borealis
It's On
Deena
NC-17
New Karma
Try Me Out Sometime
I Don't Really Want to be Social
Class Historian