"It Packs a Wallop," sang That 1 Guy, The Moonshiner's Ball Saturday night closer. And he was right, as the 2017 installment of the progressive bluegrass festival boasted a stacked lineup, a new venue and of course, enough 'shine to go around.
The Moonshiner's Ball is a community built by the hosting band The Blind Corn Liquor Pickers, whose members pride themselves on hard work and creating good music. The community aspect was apparent throughout the weekend as mother nature curtailed a few sets late Friday night. This only encouraged spirits more as the festival turned into an acoustic jam session around the communal bonfire. From there, the rest of Moonshiner's went down smooth.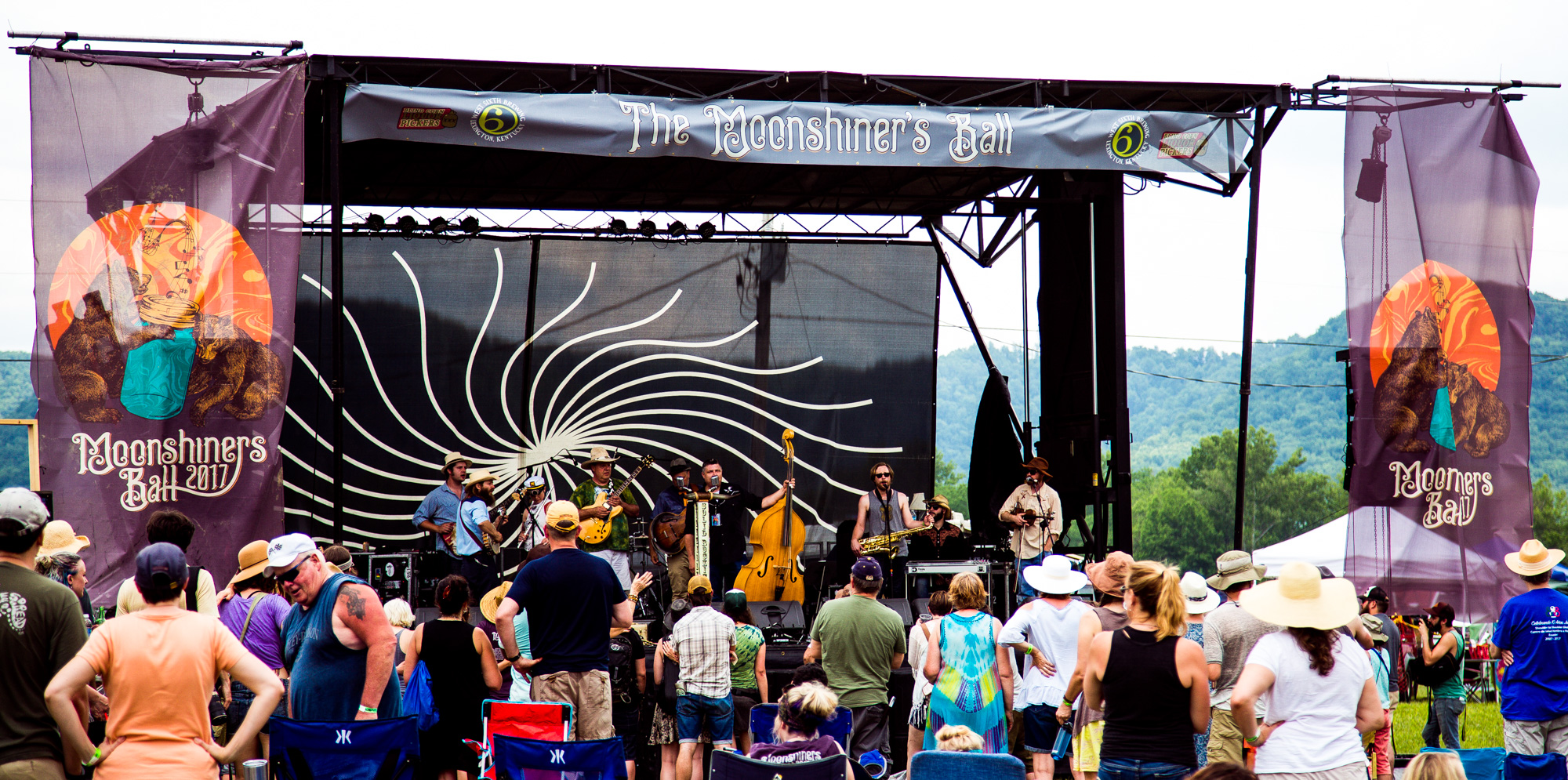 Lexington's Debraun Thomas Trio brought the Funk n' Soul to the side stage early on Saturday. The Trio's set packed a political message with the lyrics like "45 ain't got shit on me," before apologizing to the kids in the audience. This highlighted the family-friendly nature of The Ball, as children played in the mud and participating in bubble-blowing workshops within earshot. Thomas also offered a message of resistance ending his funky set with, "if you are silent you are on the side of the oppressor," encouraging everyone to stand up for what is right amid all the turmoil in the world today.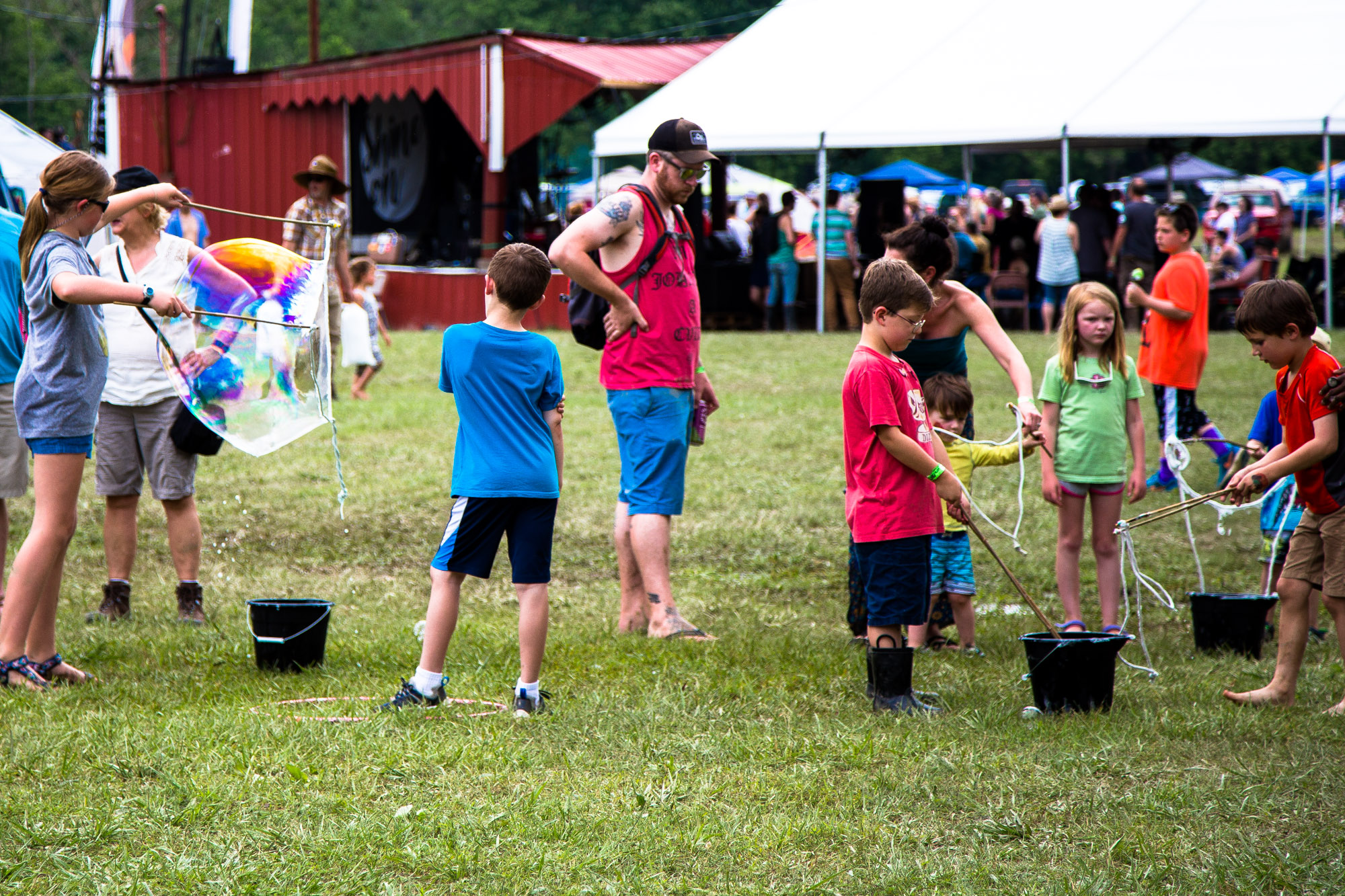 The Solid Rock'it Boosters performed their old timey tonk with a western swing to the main stage. Their sound, rounded out with an upright bass and fiddle, make them the most powerful honky tonk band ever assembled on their home soil of Paducah, Ky!
With their shirts off, the Blackfoot Gypsies wasted no time as they blazed through rock songs about potatoes and whisky in their 60's style of blues rock from Nashville. Their swampy jams paired well with the hot summer sun as Oliver Horton on harmonica scorched the tunes with some New Orleans flair.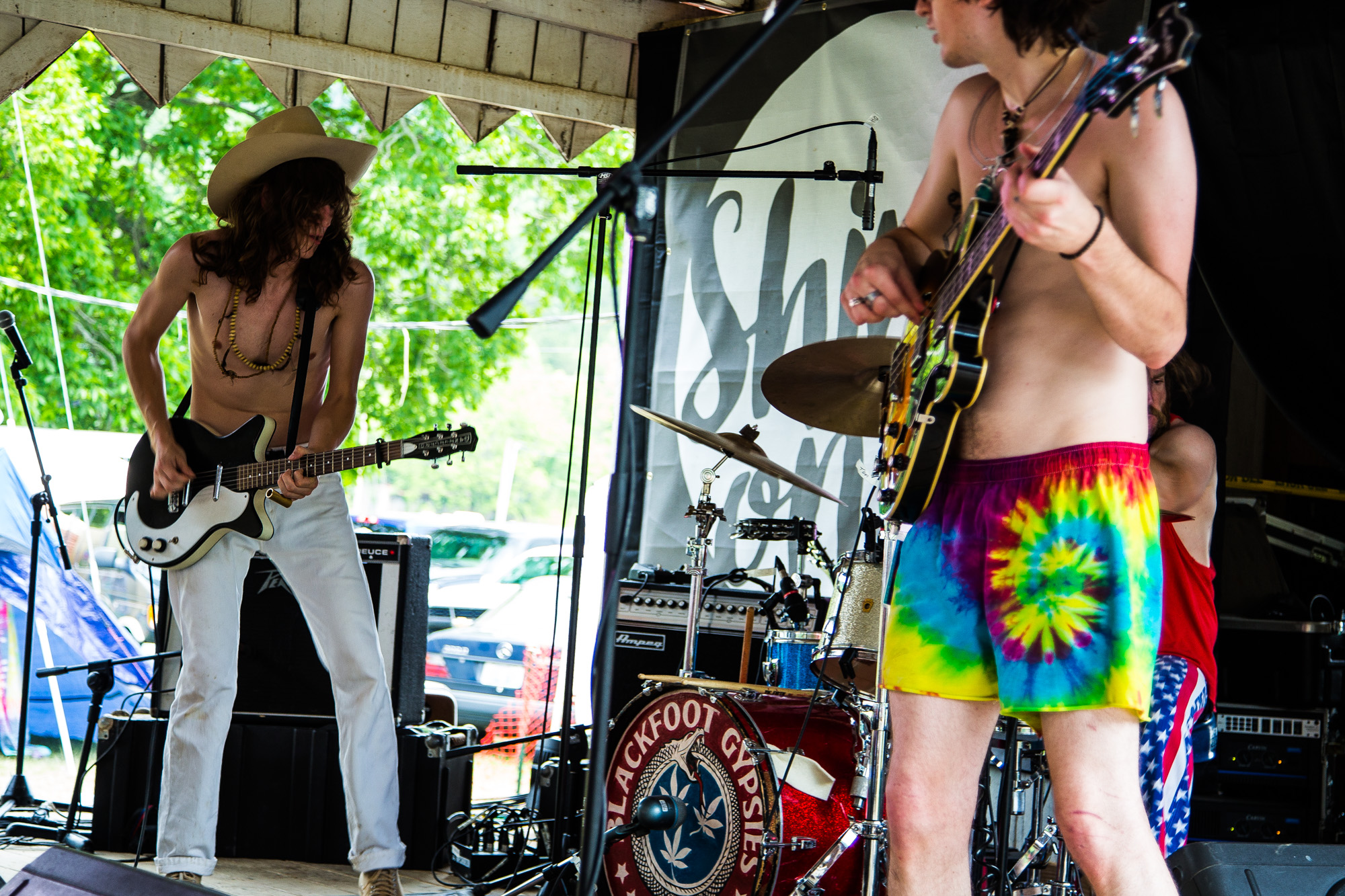 In a no frills set armed only with an acoustic guitar, Louisa, KY's Tyler Childers displayed his skilled songwriting alongside a twangy, soulful cover of Pink Floyd's "Time" before ending his set with a cheers, "Shine On!"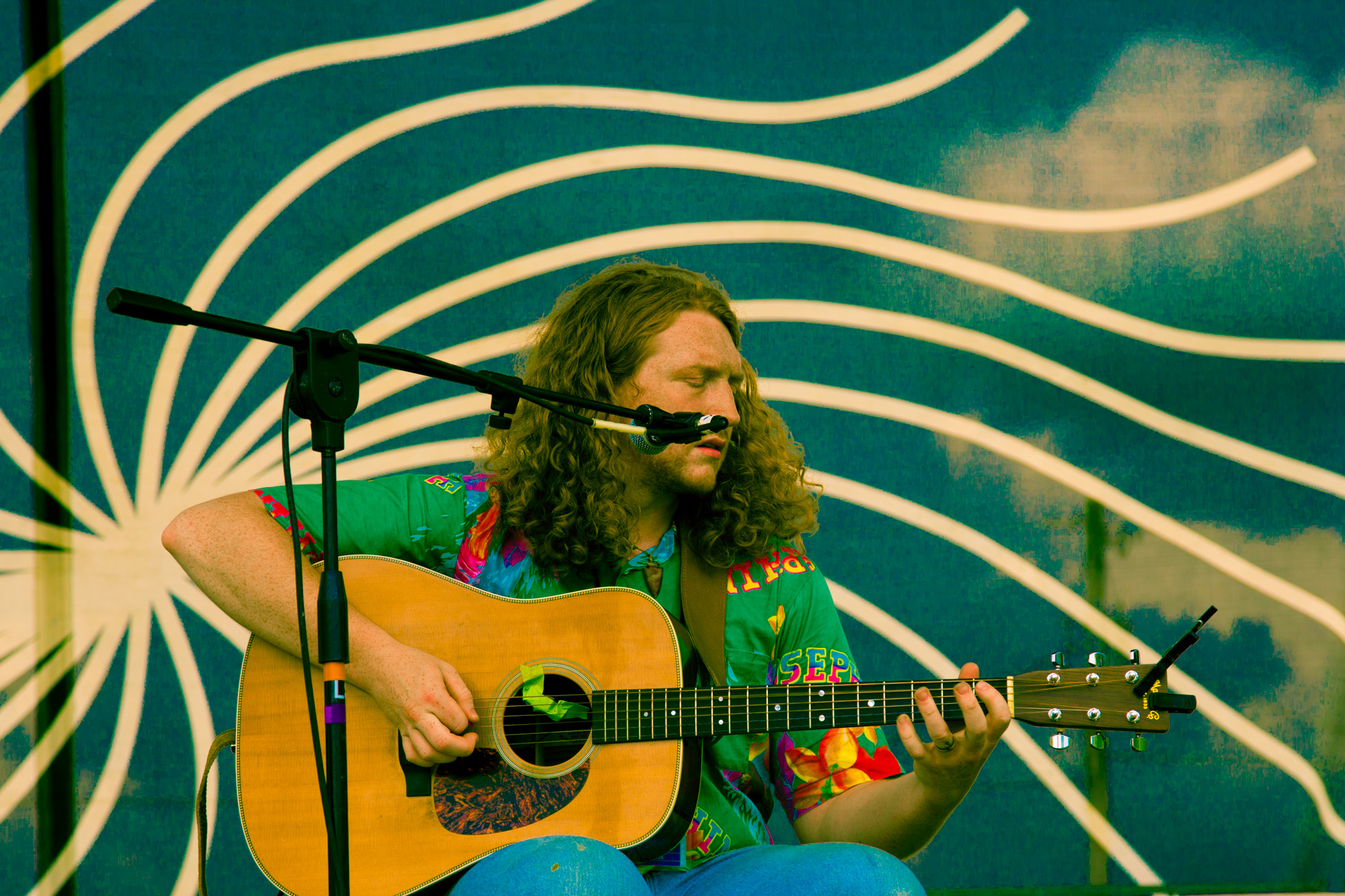 A new feature of the Moonshiner's Ball was the Moon Shrine, a station dedicated to helping members of the Moonshiner's family in need of help, sick or wounded. The Shrine also memorialized 'shiners that have passed, offering prayers and a contribution jar. It was a good place to contemplate the importance of remembering those we've lost as well as remember to not take the good times for granted.
With a truly unique sound, Dawg Yawp stunned the crowd with their brand of sitar-and-synth-driven bluegrass from Cincinnati. The band's use of sampling and pulsating synthesizers set this band apart from anything else in their genre. A long way from one year ago, the band has fleshed out their sound with a full LP from which they played mostly from.
Throughout the set, the Dawgs took pulls from a Ball jar of moonshine, always offering it to the crowd gathered around the stage. Before signing off, they gave a heartfelt thank you for being apart of the Moonshiner's community, noting the generosity and thoughtfulness of the festival organizers.
Alternative Country standout Lydia Loveless took the main stage donning a shimmering golden top and blue heart sunglasses, playing an outstanding collection of personal songs mixed with some honest, straight Rock n' Roll.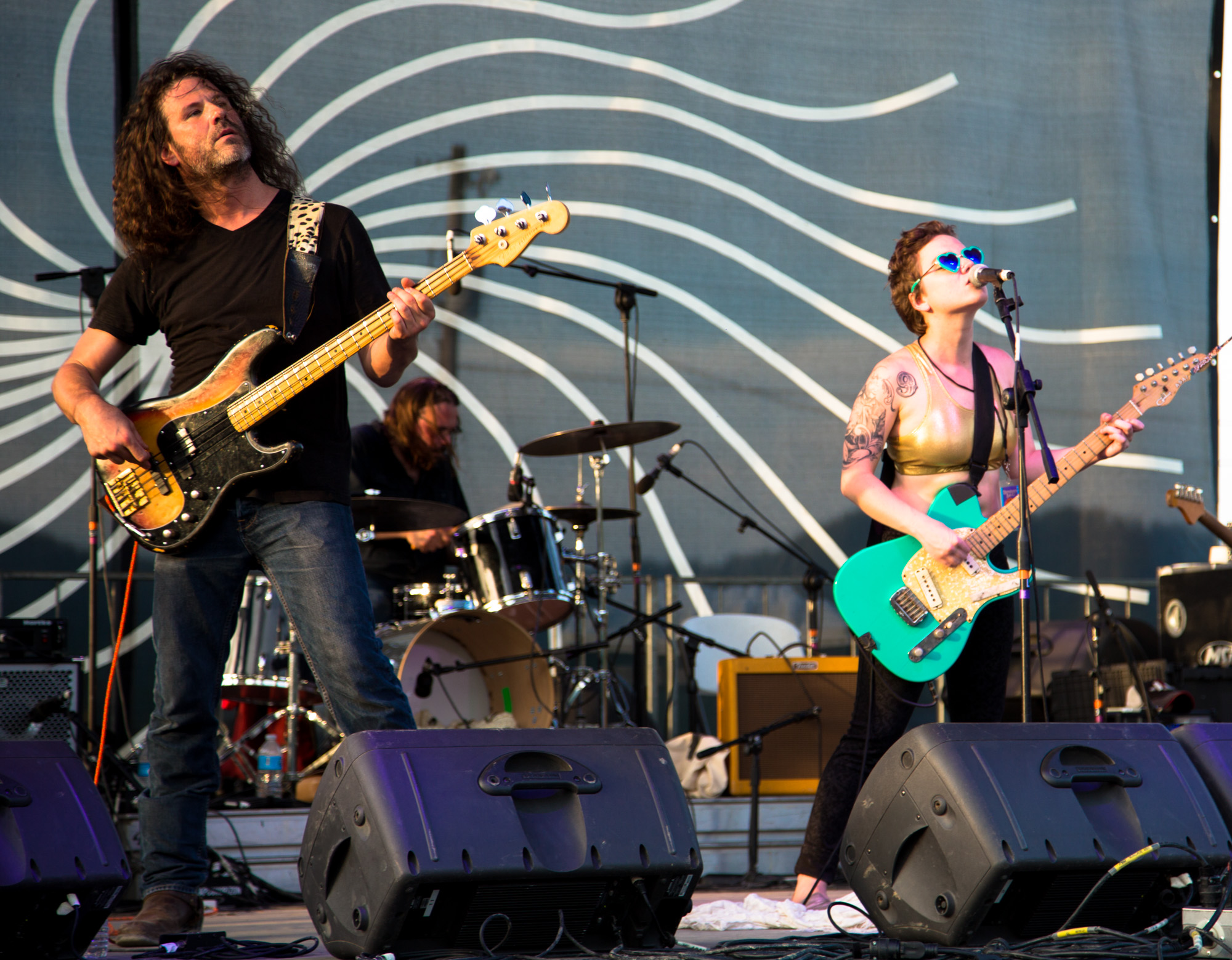 It's been quite a year for Johnny Conqueroo. The trio of Lexington's honky tonk infused punk rockers seem to be everywhere these days: opening for any good rock band coming through town, or on several local festival bills like PeteFest. They were hard to miss throughout the day as well, lingering near the stages at every show, taking it all in, mentally taking notes on how they can keep taking their stock to the next level. Surrounded by friends and family, you could tell the boys were thinking hell, if we can make it here just a day after high school graduation, where can we go next?
That mentality was apparent as their set was everything we've come to expect from a Conqueroo show: bluesy, blistering angsty rock. Guitarist and singer Grant Curless did his best honky tonk twist across the stage as drummer Wils Quinn commanded not only the drums, but seemed to take charge of the band, orchestrating hurried segways between songs. The chemistry between these two and bassist Shawn Reynolds is visible, and bode well for this young, hungry band.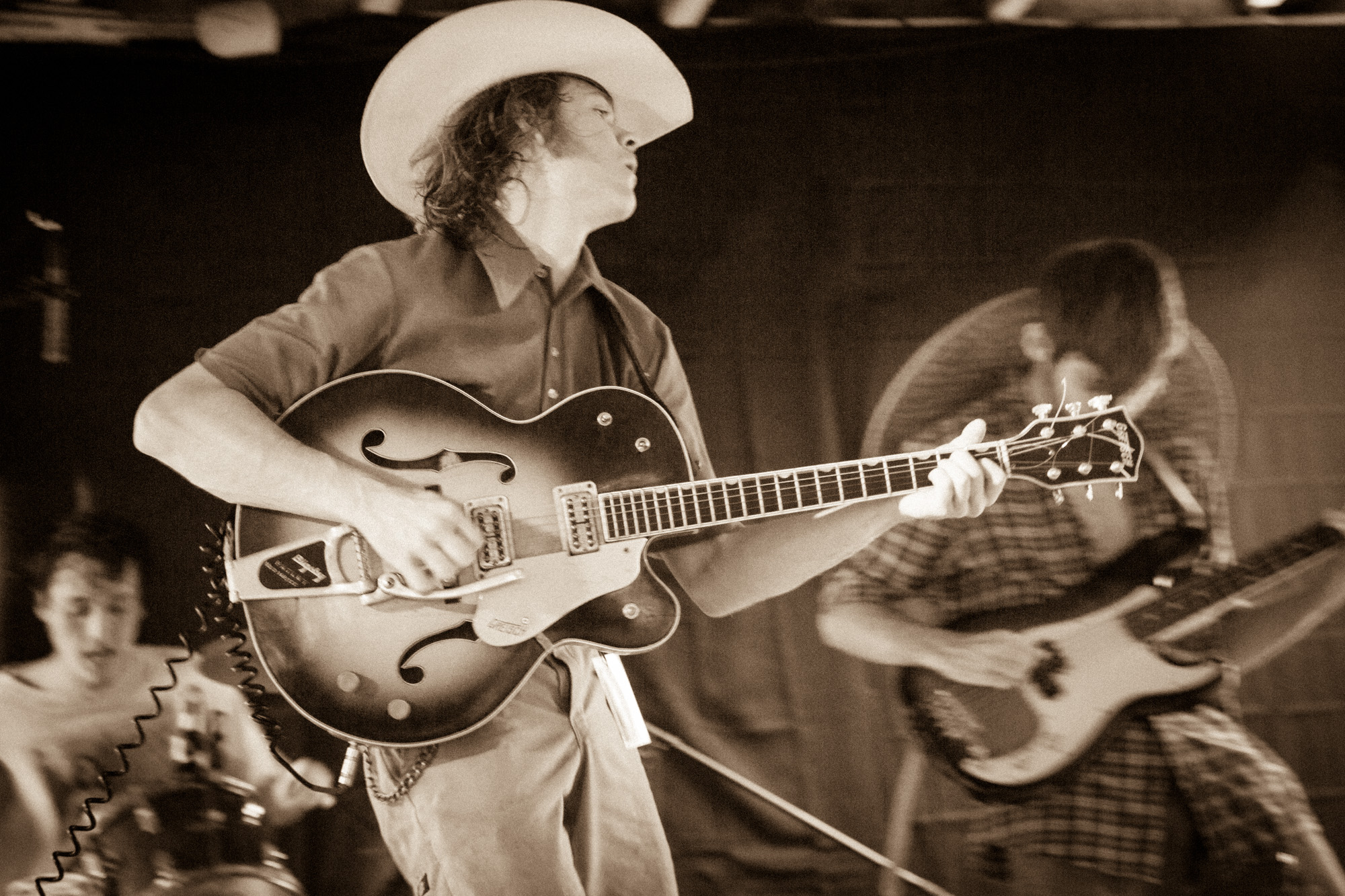 Filling the co-headling spot, the Blind Corn Liquor Pickers were right at home on their new stage. The big newgrass band filled the stage with everything from stringed instruments to midi keyboards and a laptop, creating a sound not often displayed during a traditional bluegrass show. Keyboardist/electronic elementist (I made that description up but I like it!) Thomas Usher added hip-hop beats over twangy, plucking banjos as guitarist Jeoffery Teague shredded on his electric.
Lead vocalist Beth Walker was as sassy as ever, delivering punchy lyrics while cutting a rug around the boys making noise. And nothing highlighted how "down home" this festival was more than a dog taking the main stage during BCLP's set, only to be greeted with approving pets from the band and crowd.
Ziek McCarter, frontman of the San Francisco-based R&B soul outfit Con Brio stole the show on Saturday evening on the main stage with his Bruno Mars-esque moves, Jackson 5 slides and smooth, sometimes manic, crooning that would make James Brown jealous. Fleshed out with a full funk band including horn section, Con Brio set themselves a part from many of the bands at Moonshiners, maintaining high energy as their set extended into the late evening.
Throughout the weekend the Dead Audio team remarked on how much the The Moonshiner's Ball has grown and has crafted it's own identity.  The community of hard-working, music-loving individuals that came together to revel in the mud and music truly made this festival a Kentucky tradition.  As we departed from the grounds the party was still going, as That 1 Guy passed a gallon jug of moonshine through the crowd with no direction home.