Upon first listen it's obvious that Dawg Yawp is unlike any other band in their genre, if you can even pin one down. Sure, they have your traditional bluegrass acoustic guitar pickin', but their sound becomes undeniably unique with the addition of pulsating synthesizers and a twangy sitar straight out of Sgt. Pepper. Set to play The Burl on Friday, June 30, the band promises to bring their distinctive sound of electronic-infused, eastern-inspired folk music to Lexington.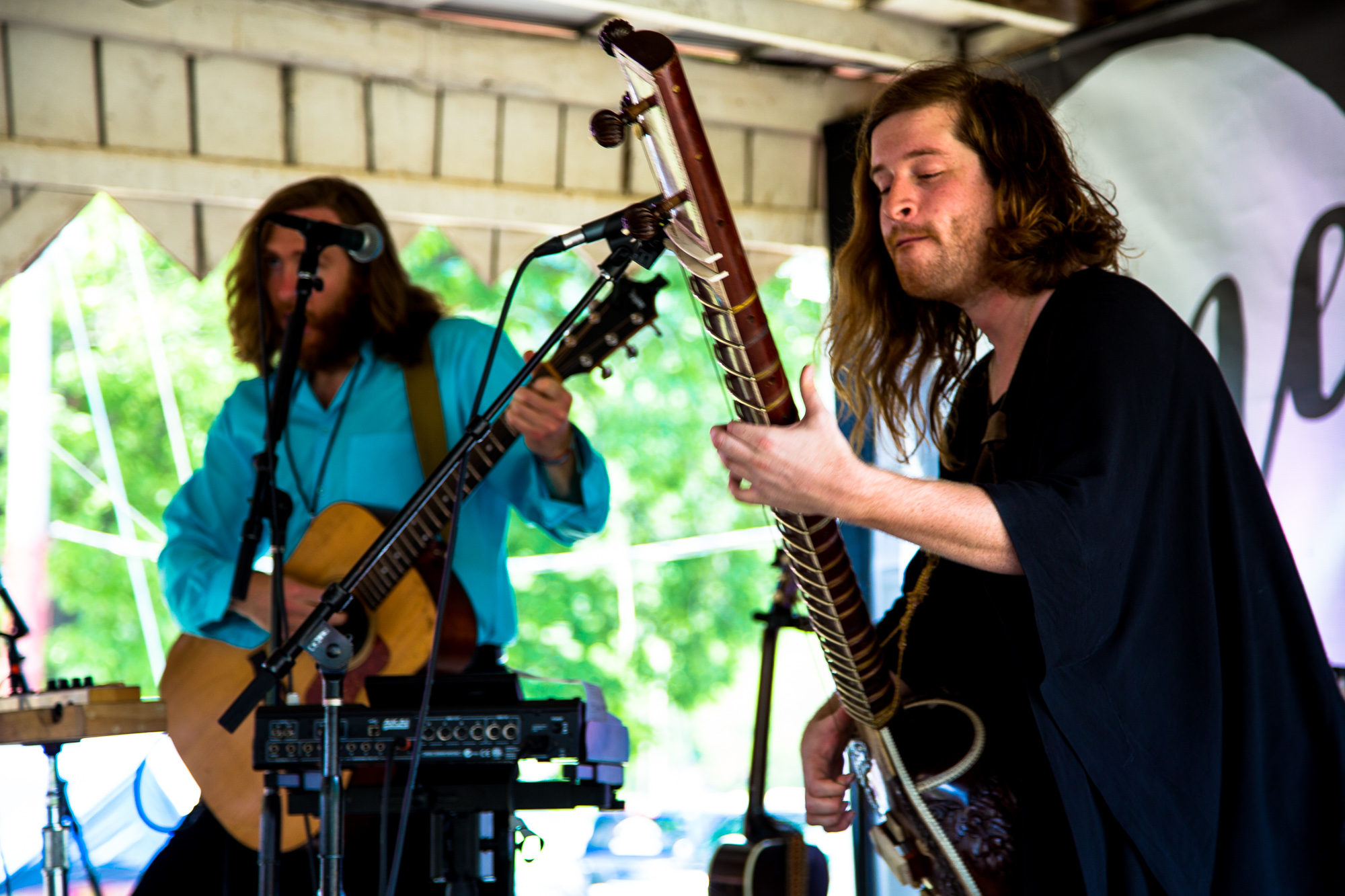 Dawg Yawp is the duo of lifelong friends Rob Keenan and Tyler Randall. Hailing from Cincinnati, the band had a long, roundabout journey before (re)joining forces. Long story short, the boys met in high school where they began playing music together.  After graduation they chased separate musical endeavors for years which took them far from home and from one another, only to realize they'd rather be playing music together. So they decided to do just that: try to be good dogs, stay in one place and grow, together.
Their sound came as a surprise to even the band themselves. Before forming Dawg Yawp, the band performed as a three-piece under the name Lieb. After going through an all-electronic phase, then into an all-acoustic phase, the band was improvising sounds using an acoustic guitar and a MicroKorg and something just stuck. The boys soon started from scratch, recording in Ableton Live adding synthesizers to their guitars, guitars to their synths, fusing folk and electronica in a way they'd never done before.
Citing influences such as The Beatles, Tame Impala, The Grateful Dead, Black Moth Super Rainbow and Skaggs and Rice, Dawg Yawp's inspiration is all over the musical spectrum.  They blend the best parts of their favorite acts, creating something all their own.
With two releases to their name Dawg Yawp is turning heads at every show. 2015's six-song Two-Hearted EP is a great intro to a band trying out new sounds and just having fun. However, things get serious on 2016's full length self-titled LP. The sound gets bigger, the synths heavier and the psychedelic strum of the sitar makes the album stand out also in-part to a variety of original, catchy songs.
So far, 2017 has provided many new opportunities for the band including exceptional performances at SXSW, Whispering Beard, Bunbury and The Moonshiner's Ball Music Festivals, as well as performances on NPR's WXPN World Café, drawing critical acclaim and garnering new fans with each performance.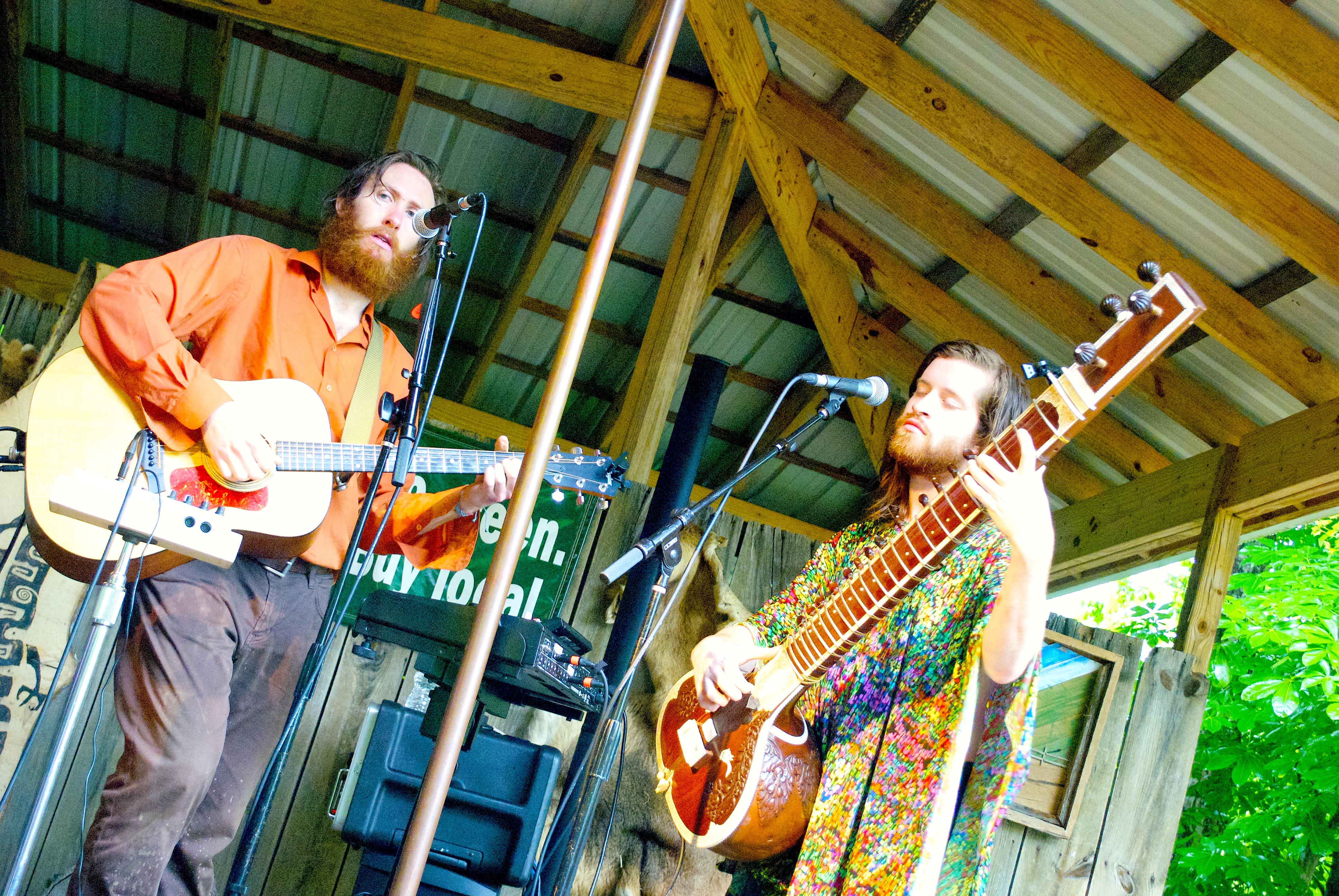 A true standout from a Dawg Yawp show is how relatable their songs are. From tunes about unrequited love, to long psychedelic instrumental jam sessions to hard-hitting, synth-heavy beats that get the crowd dancing, it's obvious the band is striking a chord with a wide audience. And they're having fun too. They want people to feel their passion through their performances, and are happiest when they are able to share their music with new audiences and old fans alike. But most importantly, they're doing it together. Sure, it may take a listen to wrap your head around their novel sound, but as Dawg Yawp's Randall puts it, "if you want to go fast, go alone, if you want to go far, go together."
As mentioned, you can catch Dawg Yawp in Lexington at The Burl on Friday, June 30 as they share the stage with one of Nashville's fastest-rising acts, Los Colognes, a Dire Straits meets The Grateful Dead meets 1970s Allman Brothers who haven been called a true "band's band" and "One of the Most Promising Voices in Americana." You can purchase tickets here.