It's that time of year again. That's right! Summer. And you know what that means. Wow! You're on point today! You already know. Summer means it's time for Forecastle Music+Arts+Activism Festival in Louisville, Kentucky. In it's "15th Year at Sea" the fest looks to, yet again, host a slew of great artist to downtown Louisville's Waterfront Park. But not only that…
Forecastle always offers a great variety of Bourbons to it's guests. This is Kentucky, after all, isn't it?
Buy the ticket and take the ride at the Hunter S. Thompson themed Gonzo Bar that serves up both classic and quirky cocktails.
Catch some shade and take a consolidated tour of Kentucky's Bourbon Trail at the Bourbon Lodge. Enjoy a bourbon-inspired food menu from Bourbon's Bistro (Louisville's foremost bourbon bar and named one of Whisky Magazine's "Whisky Bars of The World"). Each year Forecastle Founder J.K. McKnight and the Forecastle Foundation partner with the bourbon community to create one of the most unique Kentucky experiences you can find. This year the foundation has collaborated with Liquor Barn to bring a new highlight to the Lodge: "The Rarities Bar".  The bar will be curated by Liquor Barn's Category Director Brad Williams. It will feature some of the most sought-after, limited release Kentucky Bourbon expressions; many of which are exclusive to Forecastle.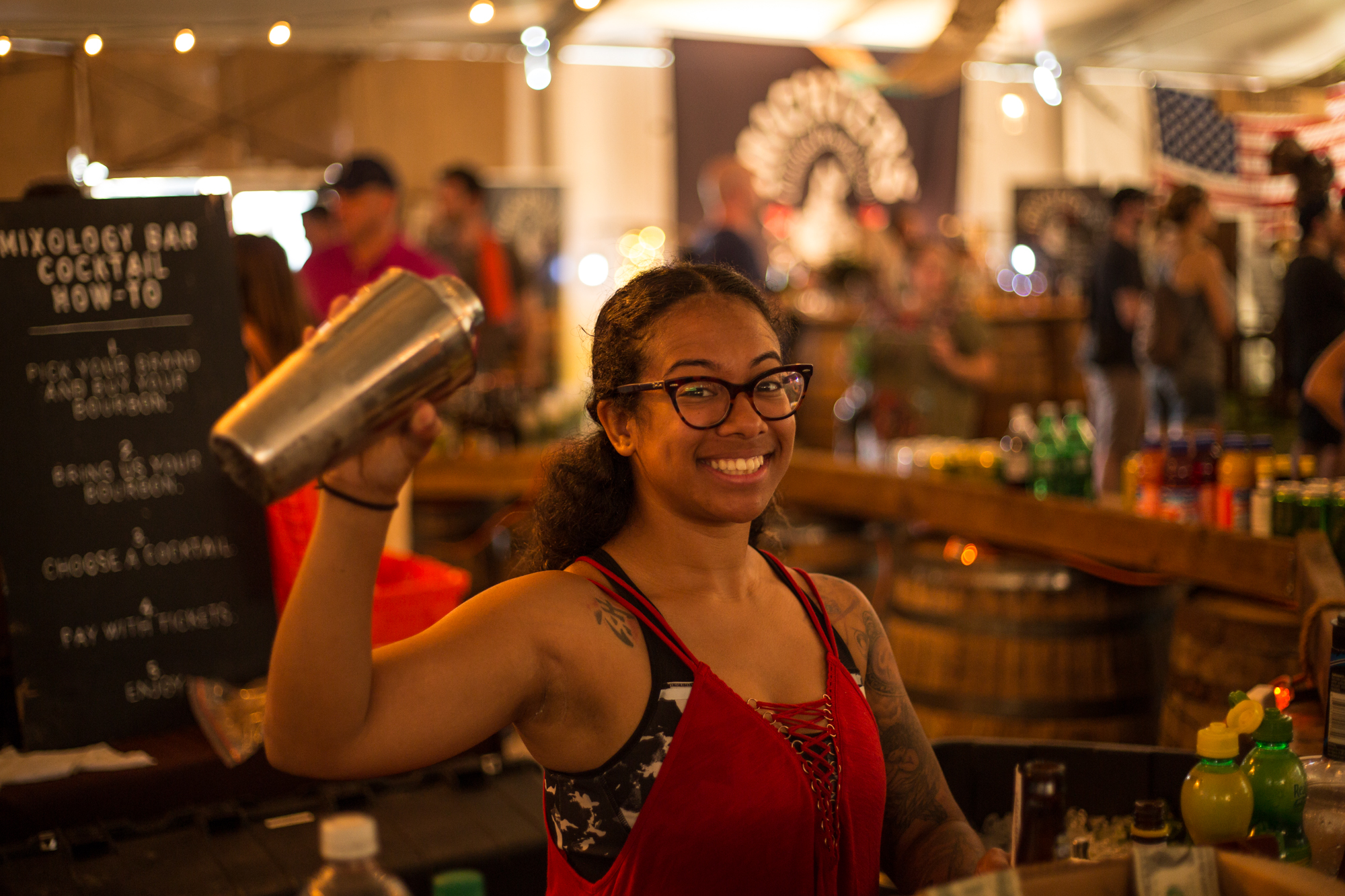 With bourbon, music, and art nestled along the Ohio River with the city of Louisville as a backdrop, guests from elsewhere can't help but fall in love with our state and continue to return to this festival annually. That's why I have decided to bring you my thoughts on what bourbons I think pair best with artists performing at this year's fest. Grab a glass and pour up if you've got it!
Bourbon flavor profiles range from sweet and caramel-y to spicy and cinnamon-y; and from fruity to chocolate-y. Some whiskeys use mash bills that consist of higher rye content creating that spicier note. And then others utilize a high wheat bill, making a softer bourbon known as a "wheater" that gives you more caramel and vanilla notes. As a native Kentuckian myself, I actually have bourbons that I prefer more in the Summer and Spring when it is warmer and some that I reach for in Fall and Winter (ones with a little higher alcohol content warm the bones a little quicker). With all of this in mind I present to you the 2017 Forecastle Bourbon and Arts pairing.
//LCD SOUNDSYSTEM-WOODFORD RESERVE //
I ALWAYS prefer Woodford in my Manhattans. Also any time I make bourbon balls with All My Friends around Christmas, we use this whiskey. LCD Soundsystem is an American electronic rock band from Brooklyn, New York who only recently came off of a five year hiatus. The band's fourth studio album is set to release around the time of Forecastle Festival.
//GRiZ-FOUR ROSES ELLIOT'S SELECT 2016 LIMITED EDITION SINGLE BARREL//
Single barrel whiskey is a premium class of whiskey in which each bottle comes from an individual aging barrel, instead of being created by blending together the contents of various barrels to provide uniformity of color and taste. Truly unique, there is no other artist like GRiZ on the market. Grant Kwiecinski is a "DJ, producer, saxophonist, song writer, performer, yoga lover, weed smoker, clothing designer, record label owner, 90s music lover" who is totally advocating what it means to be comfortable in your own skin.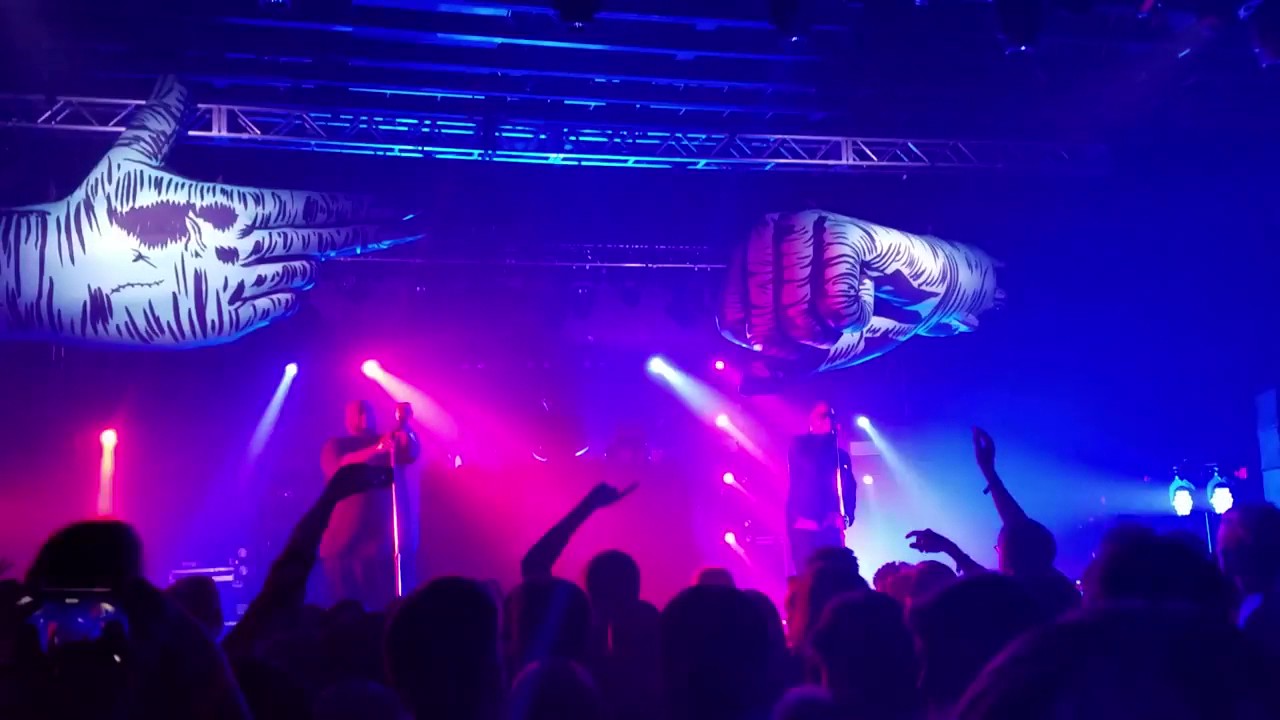 //RUN THE JEWELS-WILD TURKEY 17 YEAR MASTER'S KEEP//
According to Wild Turkey, this bourbon "starts out smooth and silky, transforms into a caramel, vanilla sweetness, and finishes with savory spiciness and oak." If Smooth, Silky, Caramel and Vanilla with Savory Spiciness can't sum up RTJ then we must be listening to two different bands. Killer Mike and El-P speak openly against President Trump and are activists through their music.
"Our job is to make dope-ass rap music. We're going to continue doing that, touring the world, and reminding people [they're] already free. Freedom is not something you're even trying to fight for; you are free. Go. Make sure you live free every day." – Killer Mike
//TYCHO-BASIL HAYDEN'S//
The ambient, synthy enviro-rock of Tycho will go great with the floral mellowness of this Jim Beam brand Bourbon as the sun sets on the Waterfront. When we recently saw them at Electric Forest Festival I felt as if the band were intergalactic travelers sent to Earth to remind us that we should take care our planet, for it is beautiful. You can't have Bourbon without Oak Trees, ya' know!
//WAKA FLOCKA FLAME-WILD TURKEY 101//
Go hard in the paint with this Bold, Spicy Bourbon.
//CAGE THE ELEPHANT, STURGILL SIMPSON, TWIN LIMB, GLITTERTITZ, QUIET HOLLERS, GITSUM, JAYE JAYLE, SAM SNEED, ALEX BELL-
ALL THE BOURBS//
These are the Kentuckians on the lineup. As far as I am concerned they all represent Bourbon somewhat every time that they take the stage. Sam Sneed is a native Alaskan now residing in Louisville and may have to represent "Boatwright Bourbon" (Port Chilkoot) in addition to the Bluegrass browns.
No matter which spirit you choose, clear/brown/or beer, to hoist in honor of a good time; remember to please drink responsibly and always counteract dehydration by drinking lots of water and grubbing on bourbon-infused BBQ. We hope to see you on Louisville's Waterfront come Mid-July for a Cheers!