Last year, it was announced that Electric Forest would move to two weekends for it's 2017 installment. Both weekends boasted among the deepest festival lineups of Summer 2017 including artists such as The String Cheese Incident, Bassnectar, Odesza, My Morning Jacket, Big Gigantic, Lotus, Vince Staples, Claude Vonstroke/Barclay Crenshaw, Tycho and Kamasi Washington just to name (very) few. Although predominantly dance-music-centric artists filled both bills, nearly every music genre can be found in The Forest, as well as a variety of talent on and off the stage.
We went in search of something different, in search of ourselves, in search of fellowship and great music, and found it all at Electric Forest 2017.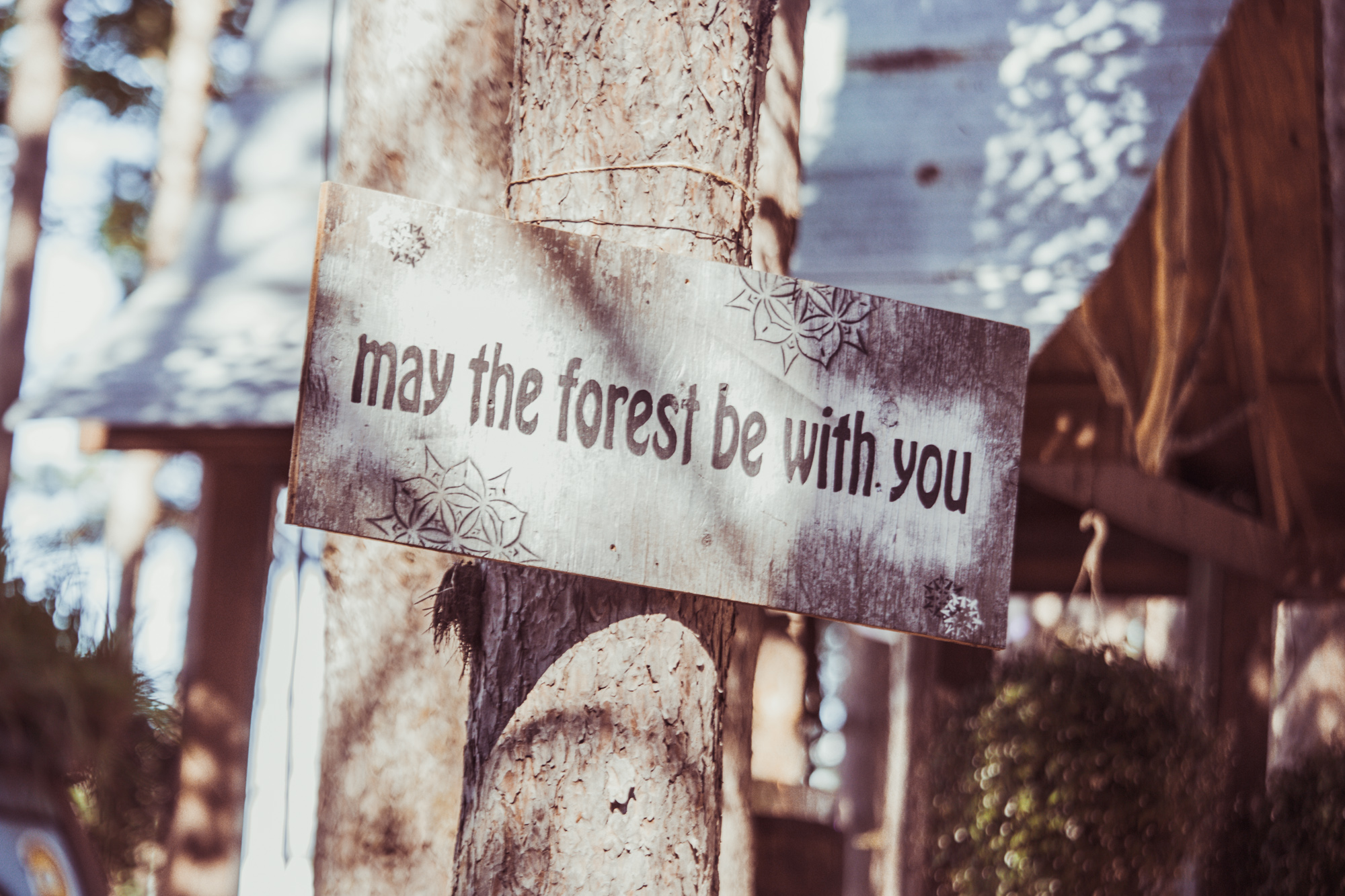 The Dead Audio Team took our first visit to The Forest to experience all it had to offer. Rather than focus on the (stellar) music acts we saw,  in this post we hope to capture some of the magic we encountered throughout the weekend.
For two weeks during the Summer, Rothbury, MI., a little wooded village with a population of just under 500, erupts into a city of 45,000 people; and the Double J Ranch blossoms into a kaleidoscope of colors. Projections, lasers, lights and nature converge to create experiences that are entirely unique to every single attendee.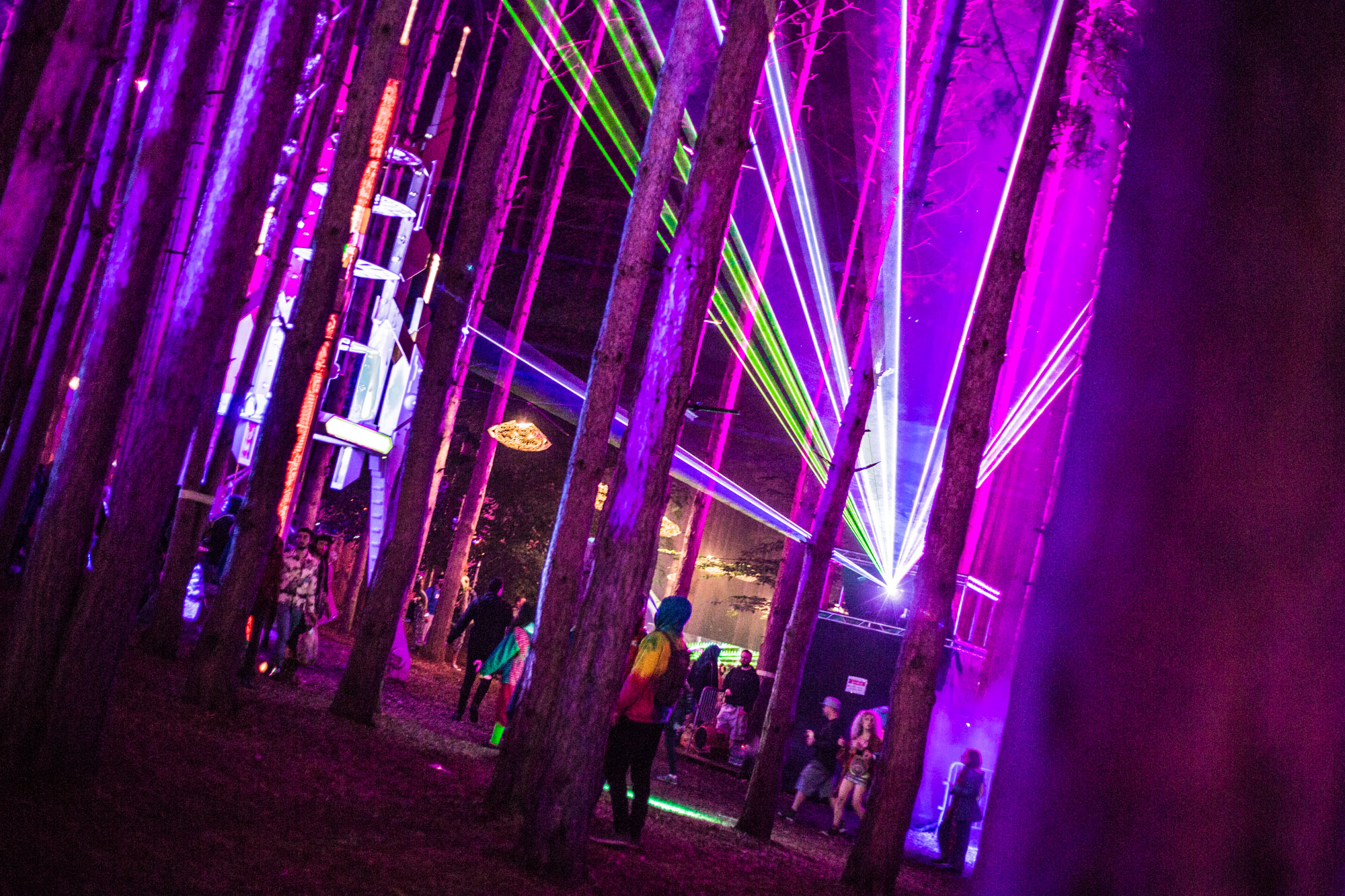 The Dead Audio Team has done countless camping music festivals.  We've braved the hottest, muddiest, worst conditions. However Electric Forest was none of these.  Despite a little rain early in the weekend, the Festival Gods smiled upon us with weekend low/high temps around 55 degrees/85 degrees. Excellent weather and a year of bottled-up anticipation turned the campsites into a 24-hour party early on, creating a communal energy that lasted throughout the weekend.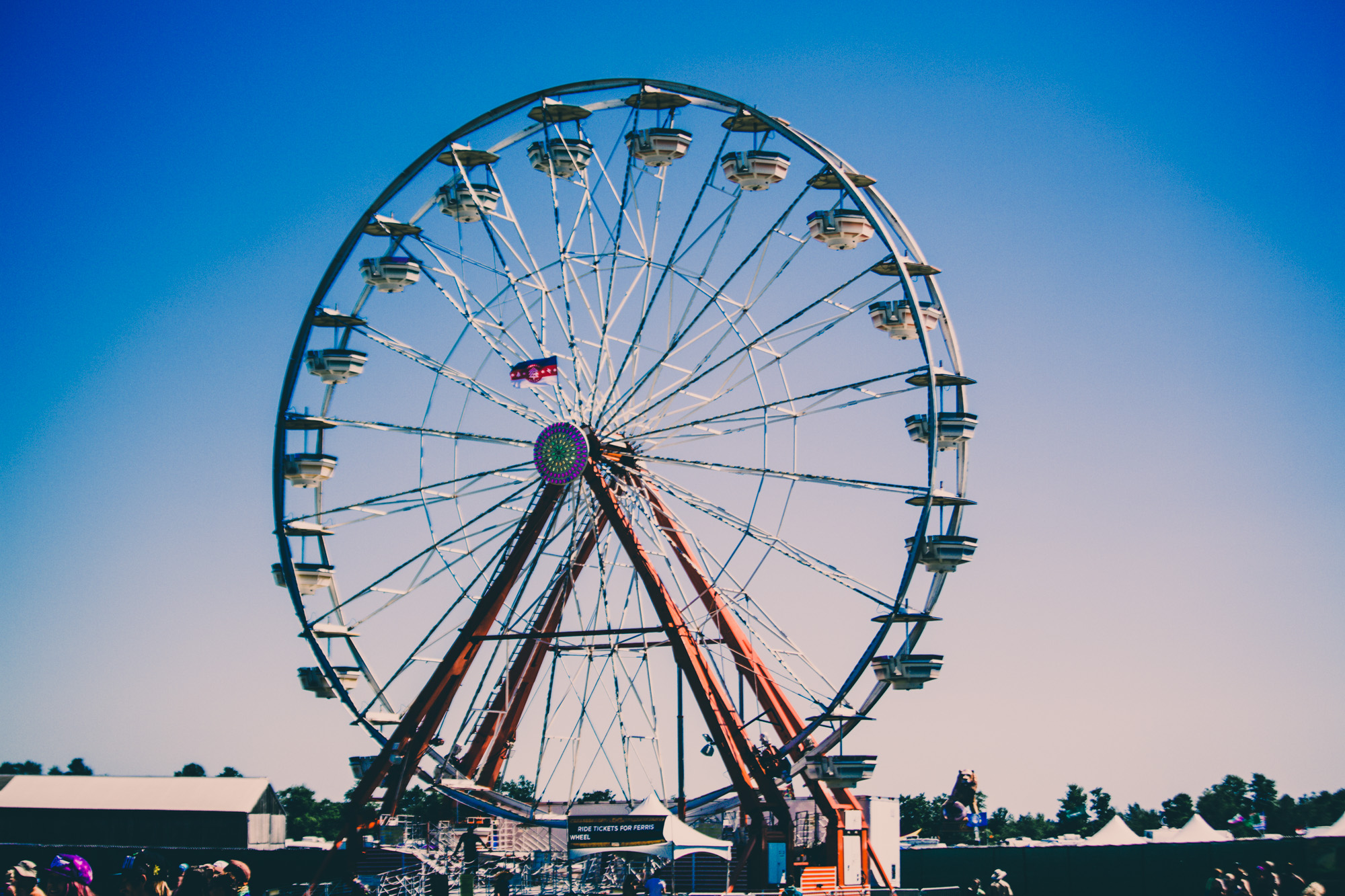 It's as though every detail at Electric Forest has been excruciatingly planned. From the ornate, intricate stages that towered over the crowds…
…to the smallest gardens that were replanted and pruned each day. Everything In It's Right Place.
Some stages also doubled as installations. At the Hangar Stage you could get lined up in an old-fashioned barber shop, ladies could get their hair braided in the beauty parlor, purchase a cigar from a 1950's airline stewardess, or you could get a homemade pie and a soda from The Bakery.  We would find later out that The Bakery was a front for a password-only burlesque poetry reading party.
Electric Forest is as much as a performance than it is a music festival, one in which everyone plays a part.
Throughout the weekend acting troupes wandered the trees in whimsical, beautiful, or just plain outrageous costumes, brining intrigue and smiles to festival-goers.
While we spent a lot of time at shows, we also took ample time to venture into The Forest to try and uncover it's hidden treasures.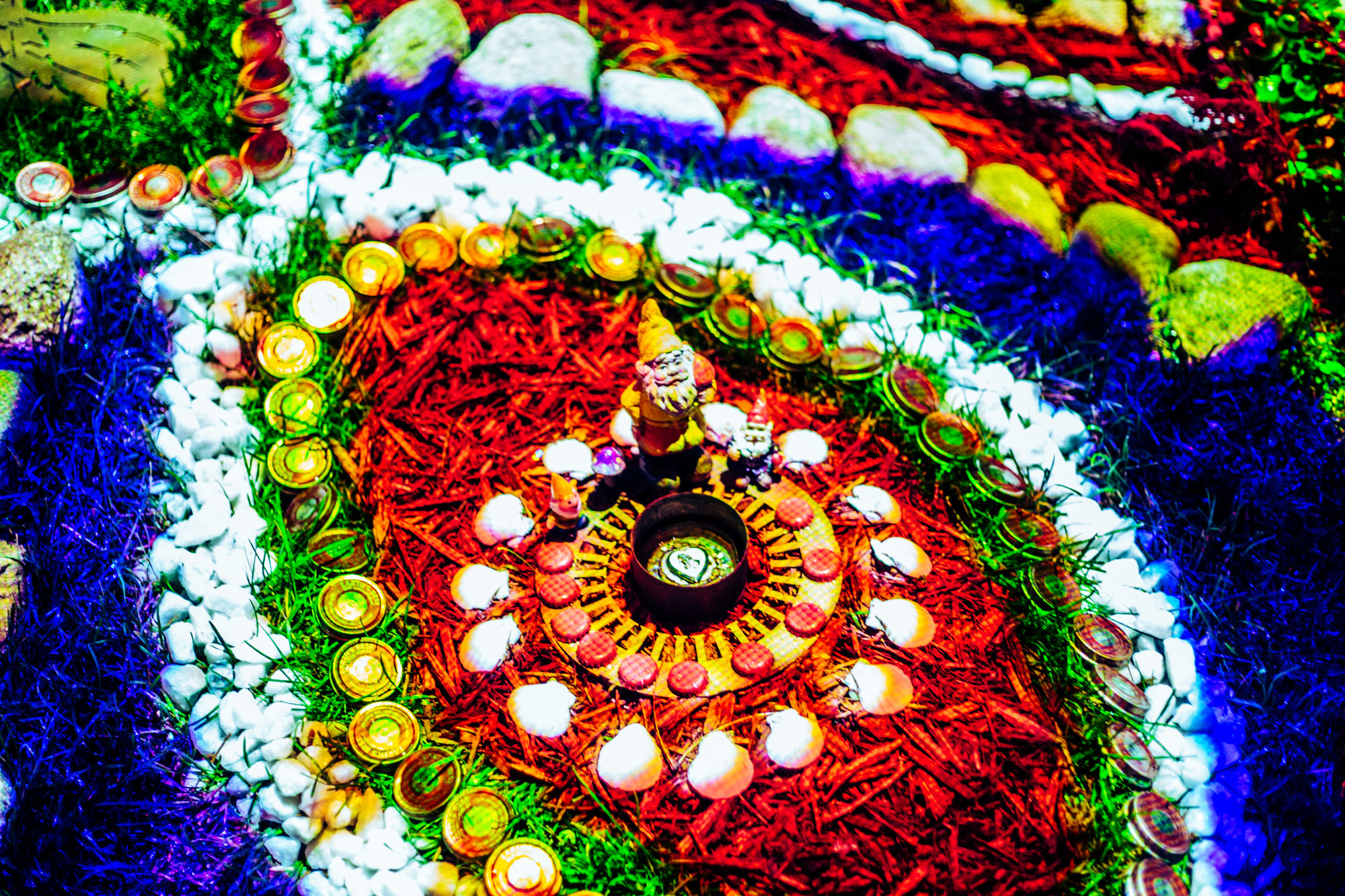 There was the massive MECHAN-9 scavenger hunt, leading curious attendees on a weekend-long search surrounding the mysterious messages from a robot throughout The Forest. In the end the hunters won prizes, but MECHAN-9's message seemed just as important as the search: "You don't have to be human to have humanity."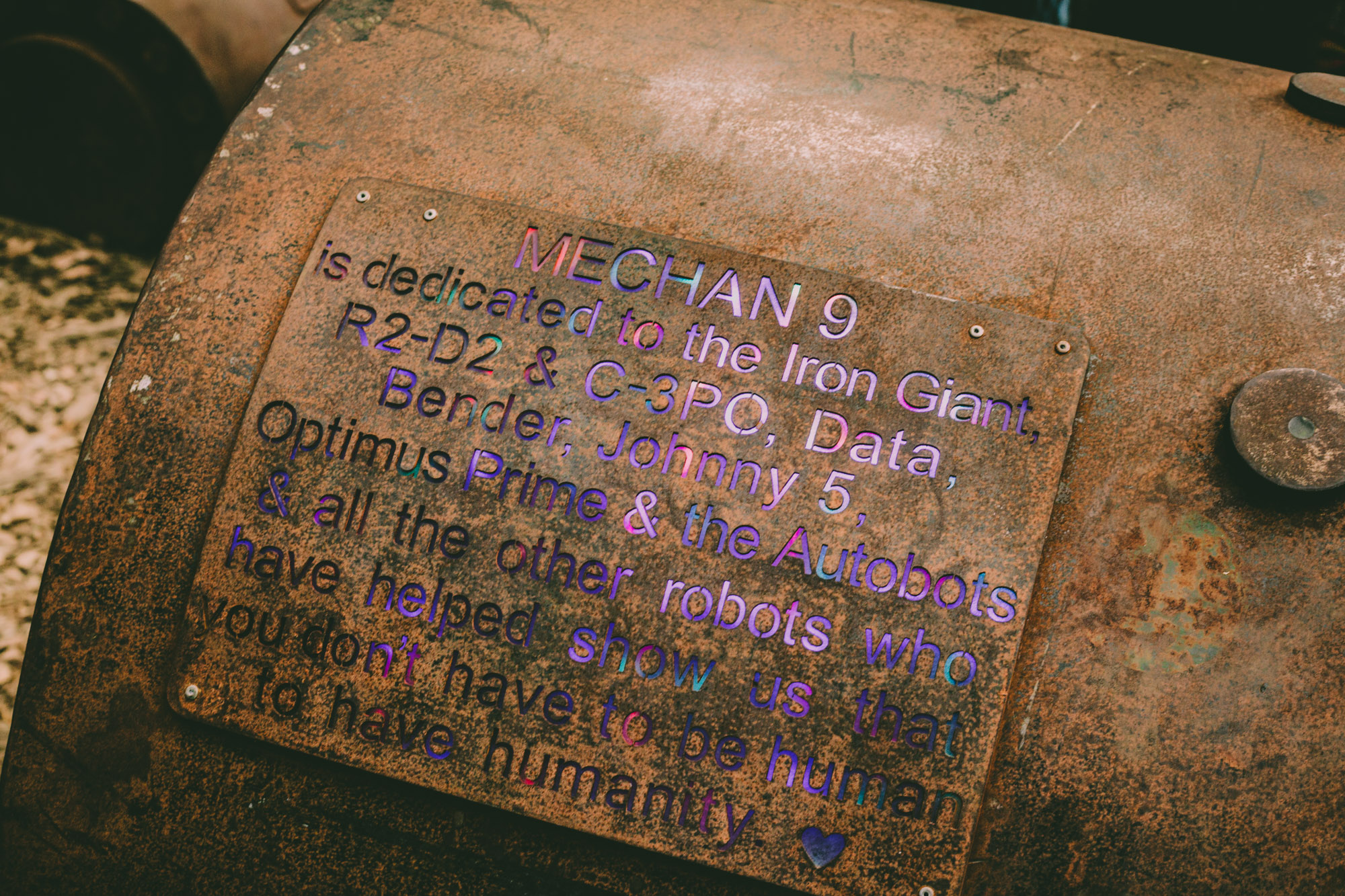 Sometimes you didn't know whether the spectacle was above or below you. We discovered miniature "elf doors" located at the bases of trees, inviting passer's-by to peer deeper than the surface both inside the doors and themselves. And we may have left a gift for the next curious party..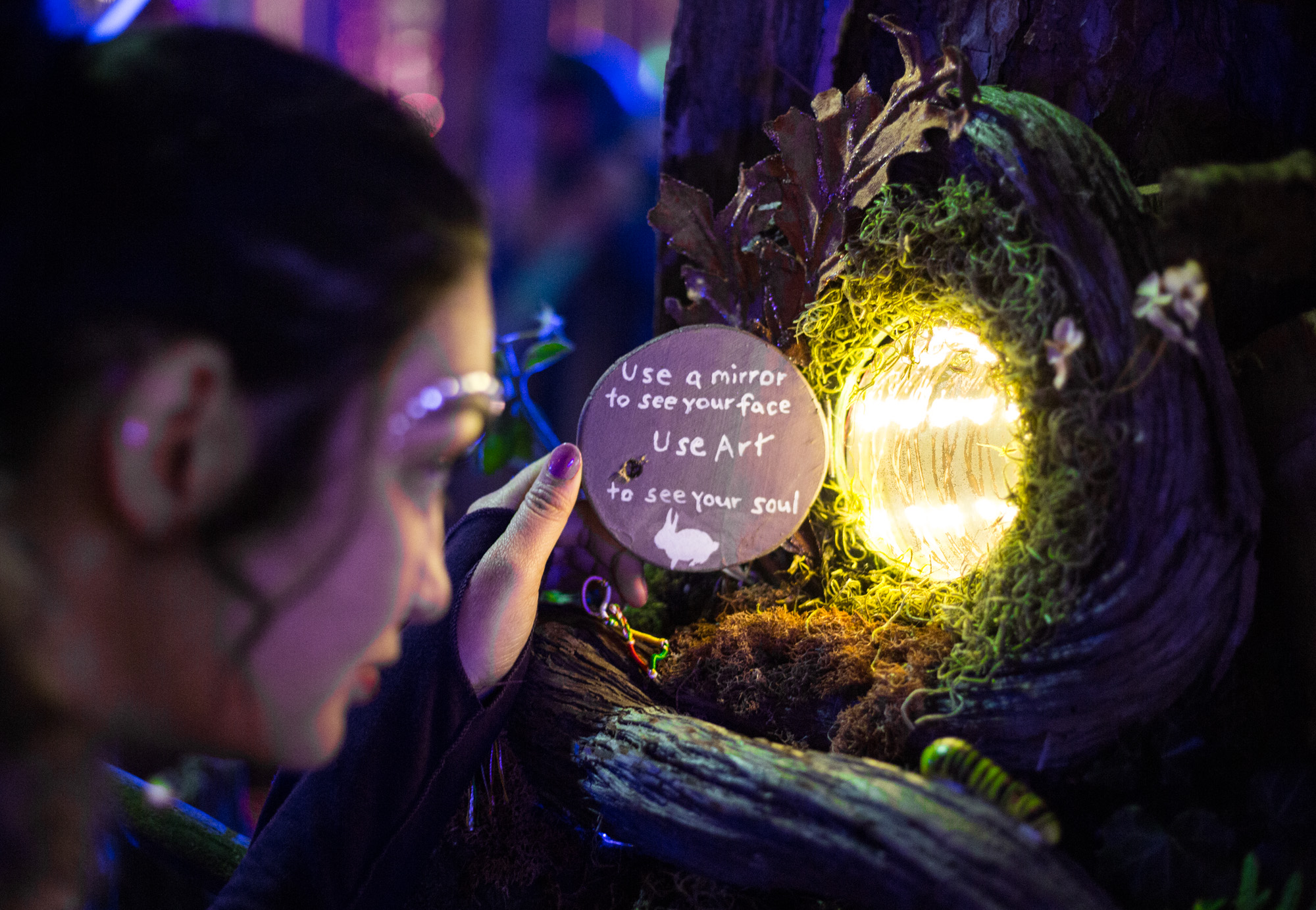 Gigantic, larger-than-life installations made for great backdrops for group pics, afternoon shade spots, or just to lounge around contemplating (in the best way) "just what in hell have I stumbled upon?"
Electric Forest is a place where the natural met the digital. Here, old sci-fi spaceship relics lay strewn about as if a long-lost civilization had forgotten them before they left our planet.
The juxtaposition of a monolithic, futuristic machine transplanted to this serene, organic destination captured our imagination as well as provided target practice for lights and lasers at night.
We fell in love with The Forest. Maybe it was the community of acceptance we helped create. Perhaps it was the weekend of world-class music. Maybe it was the PRIIIIIZEEE CAAAAART.  Whatever the catalysts, we're sure to return to Michigan next summer for one of the most magical weekends of the year.
*****************
Below is a series of pictures the Dead Audio Team took throughout the weekend in which we tried to capture the spirit of The Forest rather than focus on just the musical acts. We hope these images inspire you as much as the festival inspires us to grow, learn and spread the good stuff.