Papadosio recently made their way back to Lexington, performing to a sold out crowd at Cosmic Charlie's new location on National Ave. It was a jubilant return for the Asheville-based livetronica jam band that has been playing Lexington since the old Fish Tank days, and has played every location Cosmic has occupied. Indeed, it felt like the first big show at Cosmic, creating a buzz that helped the show sell out days before. This time around Dosio proved they have come a long way from playing small dive bars to become one of the most road-tested and seasoned bands out there today.
Papadosio is compromised of Mike Healy (Drums), Anthony Thogmartin (Guitar/Samples/Vox), Rob McConnell (Bass/Vox), Billy Brouse (Keys/Synth/Vox) and Sam Brouse (keys/vocals). The band effortlessly weaves between genres, creating a totally unique brand of electronic psychedelic space-rock that is a state of mind as much as it could be considered a genre. 
This sentiment is echoed in their lyrics "Shake this square world and blast off to Kicksville," from "Curve" off their 2007 album Magreenery. I had the opportunity to ask the band if Kicksville were a real place, where would it be? "In your mind," Thogmartin replied, and I tend to agree as the show was an elevated experience for all senses.
Basking in glow of their state-of-the-art light rig, Papadosio's live shows are a visual spectacle. Spiderweb-patterned glass acts as a backdrop for the band as rainbow lights flood the stage, propelling the show to much more than just an audial experience.
Papadosio are a lot harder live than they are on their albums. Between breaking their jams down to a smooth, vibed-out groove, they let electronic mayhem break loose, allowing the drums and synths to take over the song, turning the crowd into a dancing, frenzied mob.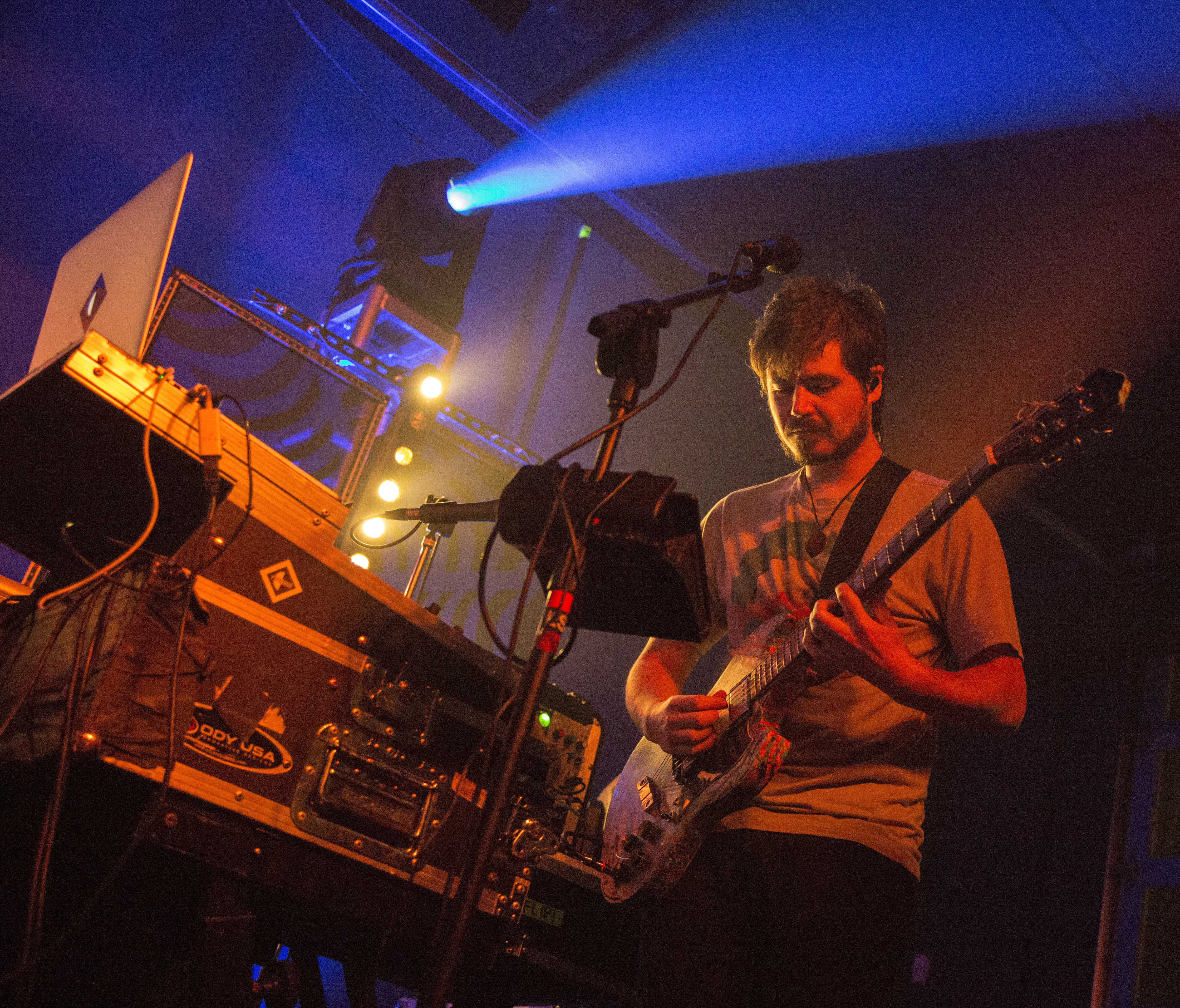 A set highlight came when the band played "Find Your Cloud" off 2012's T.E.T.I.O.S into "Cushion" only to come roaring back to finish "FYC," demonstrating their masterful ability to transition flawlessly between totally different songs.
Papadosio are known for their relentless touring. However, after tirelessly playing shows in 2016 the band took a much needed pause in January 2017 to simply not tour and spend time with friends and family.  But the break is over and the band has big plans for the Summer, between non-stop festival and venue dates, including a show at the legendary Red Rocks Amphitheater in Morrison, CO. on May 6, 2017. The show, titled RE:CREATION, and will be a blend of both Papadosio and visual artists Alex Grey, Allyson Grey, and Johnathan Singer with musical support by electronic hydro-funk band SunSquabi, Desert Dwellers and Supersillyus. Speaking of crowd size, Brouse is quick to point out that while they have played for upwards of 25,000 before (Summer Camp, 2011) this will be Papadosio's largest headlining show of their career. This level of production  is something only the most talented and confident of bands can put on, and after seeing PapaD live over several years, the Dead Audio team knows they're up to the task.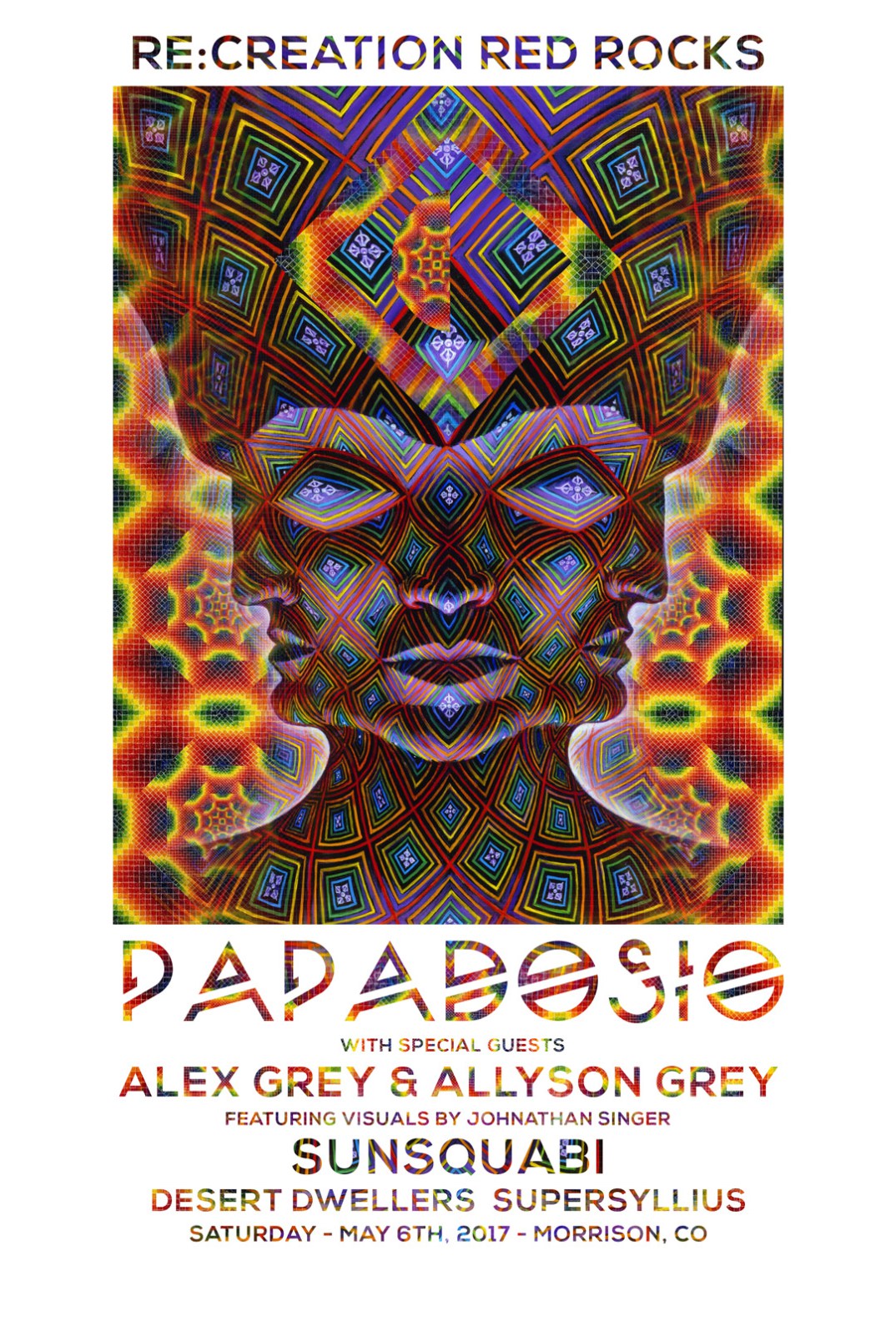 Setlist – Lexington, KY – 2/11/2017
All I Knew
Improbability Blotter >
Drift >
Improb
Epiphany
Find Your Cloud >
Cushion >
Find Your Cloud
Mr. Turtles
Glimpse
Snorkle
Encore
Vactrollio