"💯 Words"  is a column dedicated to the concise concert review, sometimes all it takes is 💯 Words.
Soccer Mommy @ The Burl 3.27.18
Nashville's bedroom pop four-piece Soccer Mommy is, in their own words, "kinda chill, but kinda sad." The band recently performed at The Burl to a packed house eager to hear how the debut album Clean would translate in a live setting.
Opener Madeline Kenney kicked things off with her unique brand of twang-hazy dream pop. The Oakland trio played a handful of songs off their 2017 LP Night Night at the First Landing before handing things over to the evening's headliner.
Soccer Mommy is riding a wave of acclaim following the recent accolade of being named "Best New Music" by Pitchfork, a praise only a handful of bands can claim so far in 2018. Their sound is decidedly down-tempo, evoking nostalgia with every heartfelt lyric and beautiful instrumentation provided by the band which included Julian Powell (Lead Guitar), Graeme Goetz (Bass) and Ryan Elwell (Drums).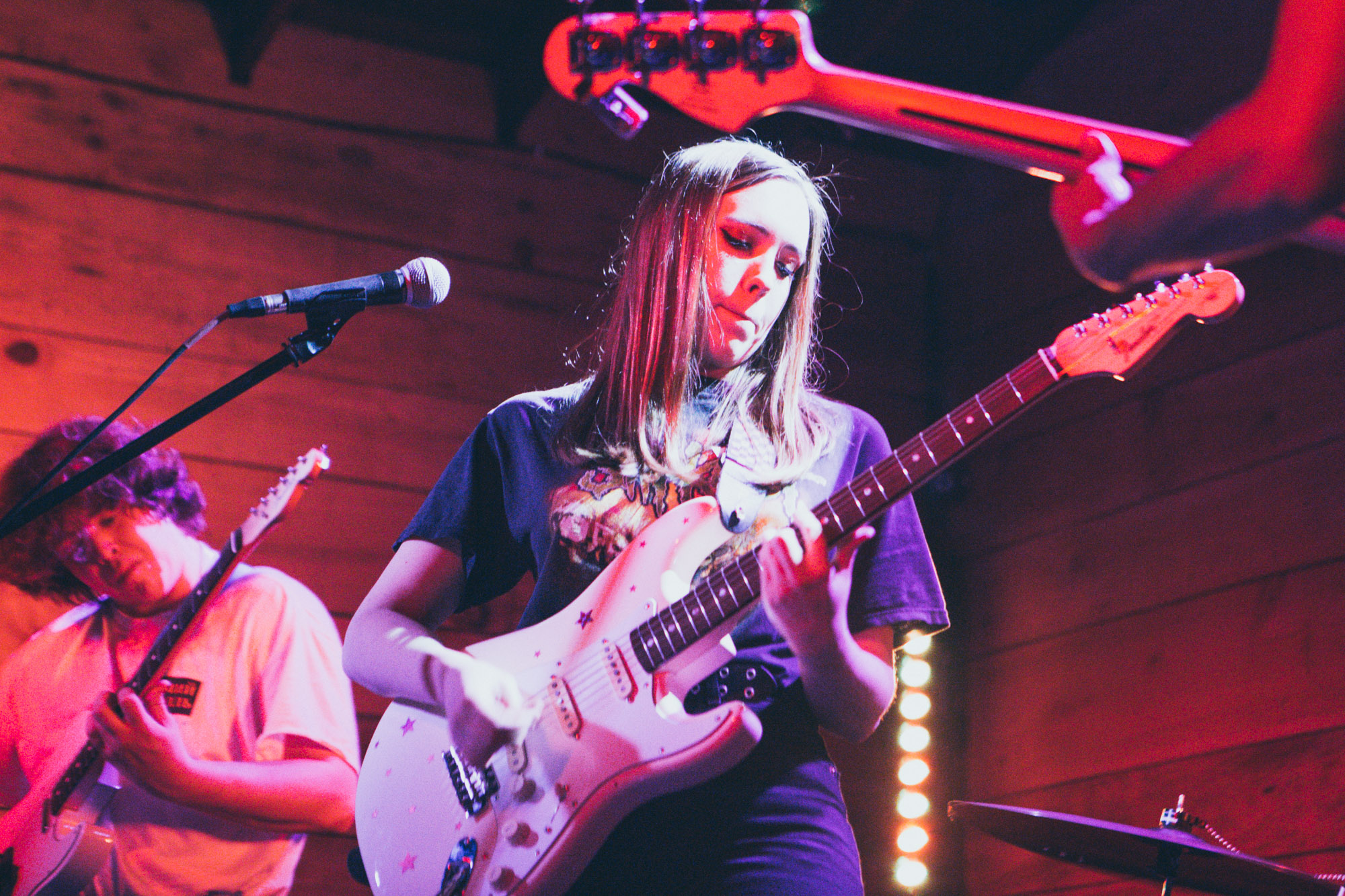 Donning a vintage Slipknot t-shirt and her Fender guitar bedazzled with sparkly star stickers, Sophie Allison (Guitar/Vocals) and the band took the stage, jumping right into "Henry" off of 2016's For Young Hearts. The set was dominated by songs about love and heartbreak as seen through the eyes of 20-year old Allison. New tracks like "Your Dog" bite with the ferocity of a lover scorned as she sings "I'm not a prop for you to use/When you're lonely or confused/I want a love that lets me breathe/I've been choking on your leash".
A set highlight came as the band exited the stage, leaving Allison to perform a solo, stripped-down version of Bruce Springsteen's "I'm On Fire".  The quiet, intimate version of the rock staple focused on the lyrics more than the instrumentation as Allison made the song her own.
Soccer Mommy is poised to breakout in 2018 as they traverse the country, spreading their sound that is dominated by melodic riffs and poetic lyrics.