With only one album released, Wild Child (2013), and an EP titled The Wayside (2015), I see big things in the band's future. Tyler Bryant and The Shakedown are a Nashville, TN four piece representing four different states (TX, VA, KY!! and MA). Frontman, Tyler, sold his dirtbike at the age of 11 and purchased his first guitar. While living in Honey Grove, Texas Tyler met blues musician Roosevelt Twitty. The two began to play the blues together when TB was only 13 years old. By 16 years old the rising prodigy was earning invitations from Sir Clapton himself to attend and perform at the Crossroads Guitar Festival in Chicago.
At 17 years old, Mr. Bryant moved to Nashville to pursue a career in song writing. Here he would be introduced to original Shakedown bassist Calvin Webster and current drummer Caleb Crosby. When Graham Whitford and Noah Denney joined, the foursome was complete.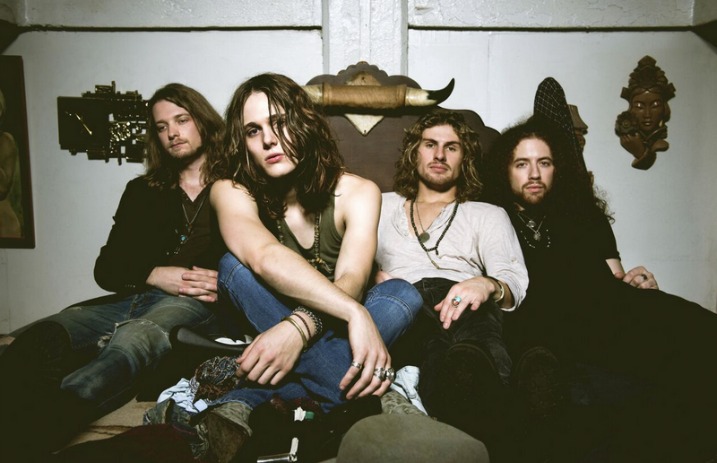 Tyler has ben hailed as "a future Guitar God"- Vince Gill, and the Shakedown's sound has graced stages opening for bands like Jeff Beck, AC/DC, ZZ Top, and Aerosmith.
As for right now, Tyler Bryant and The Shakedown have two US tour dates scheduled before heading across the pond for a European tour with The Cadillac Three.
Saturday, October 8th the band will be playing at Joshua Tree Music Festival in Joshua Tree, California. They are headlining the festival amongst an array of national and international artists including all female three piece of Netherlands Zazi, and Mojave born Joshua Tree locals Desert Rhythm Project.
And check out this lineup! The Shakedown will be playing the Keep the Blues Alive at Sea; which leaves from Tampa, FL, in early February of 2017.
Tyler Bryant and The Shakedown are pure rock and roll and if you get the opportunity to see them perform, I highly suggest it!