The folks at The Burl host the 2nd-annual On the Rail Roots Festival 2019 this weekend. The festival will showcase some of the best in Rock, Roots, Americana, Bluegrass and Folk with names like Town Mountain, Jamestown Revival, The Felice Brothers, Willie Watson and more! Check out the full-weekend lineup: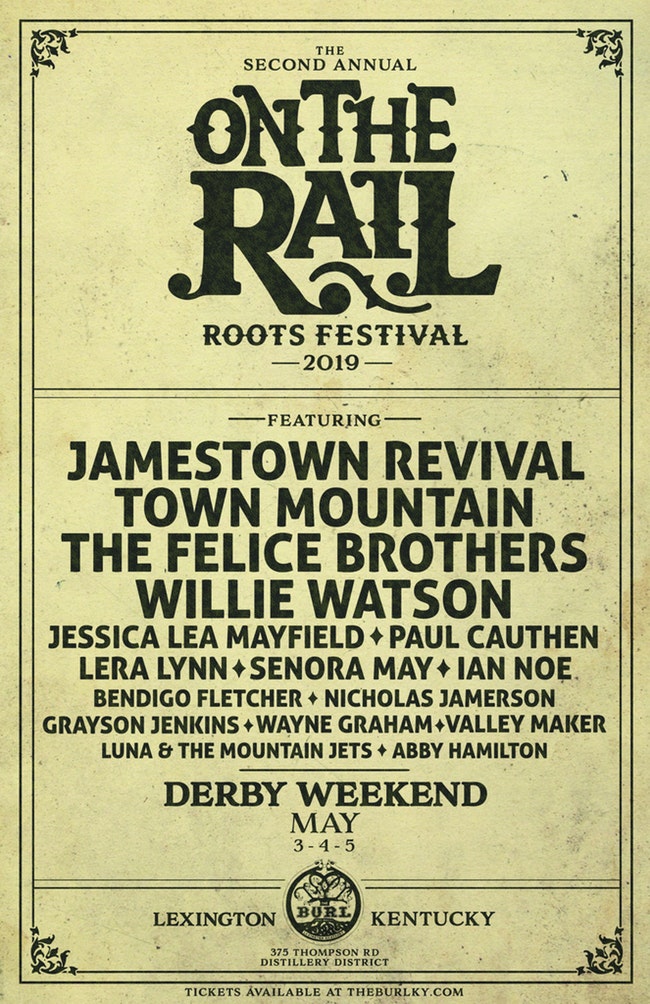 The festival will take place during Kentucky Derby Weekend, so you know the race will be represented with a full-stop on music during the "most exciting 2 minutes in sports" around 6pm on Saturday.
Speaking of Saturday, the Dead Audio Team is extremely excited to catch Asheville's Town Mountain as they make their way back to Lexington to headline Saturday for On the Rail. With over a decade of experience, Town Mountain are one of the most exciting names in Progressive Bluegrass. The band is also hot off their performance at Nashville's  legendary Grand Ole Opry.
Town Mountain are touring their new album New Freedom Blues which features Lexington favorites Tyler Childers, who co-wrote the standout track "Down Low" as well as Sturgill Simpson-collaborator/drummer Miles Miller. On the new album, the band bridges a traditional sound of bluegrass-influenced music with the modern era, expanding on their rowdy, no-holds-barred live performances which is sure to be a highlight at this weekend's festival.
On the Rail Roots Festival 2019 takes place at The Burl May 3-5. Full weekend and single-day tickets are available via theburlky.com